Top Picks for Kids❜ Dance Classes in Sydney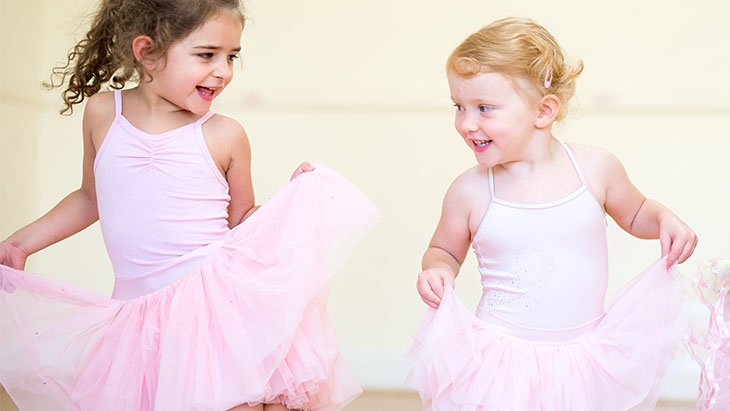 Why enrol your child into dance? It is believed that dance classes can help improve your child's memory and therefore assist them in the classroom, as well as boost self-esteem, help social skill development and give them a creative outlet. Of course, the tremendous benefits of coordination skills and physical exercise are increasingly important in a world full of screens and technology.
With the government's new Creative Kids Voucher and the Active Kids Rebate, now is the time to sign up for a dance class and save $200!
Here are our top picks for where to enrol your tiny dancer...
The Best Kids' Dance Classes in Sydney
1. Tutu Studios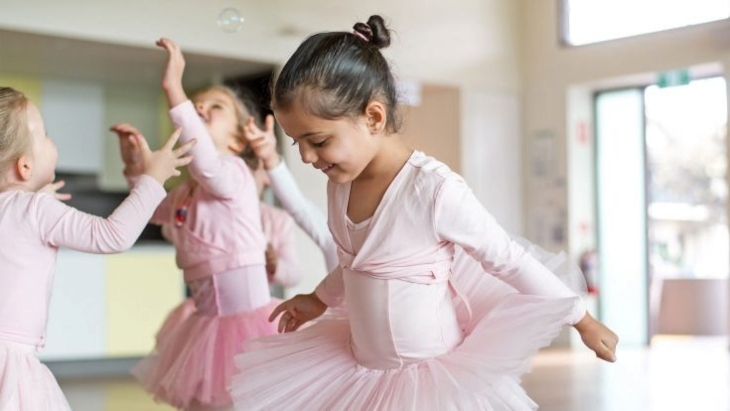 Leaders in Preschool Ballet, Tutu Studios is the perfect choice for young dancers. You can share in your little dancer's priceless first ballet steps or develop the existing skills of budding little twinkle toes! Offering creative classes for children 18 months to 14-year-olds, Tutu Studios is a highly recommended ballet school and will have your dancer captivated by an enchanting story at every turn (or pirouette!).
With multiple locations in the Eastern Suburbs, their delightful story-based classes will have dancers swimming like a mermaid, shooting like rockets or flying with Peter Pan. Their Tutu Toddlers and Mum (or dad, grandma, grandpa or carer!) classes for 18 months to 3-year-olds let adults have just as much fun as the little ones. For older children, the pre-school ballet classes for 3-5-year-olds are a joyful, playful and beautiful dance experience where lessons come to life through magical fairytale themes, delightful props and beautiful music. The 5 - 14-year-olds can enjoy ballet contemporary dance, jazz and tap. Read about our experience at Tutu Studios.
2. Tiny Toes Ballet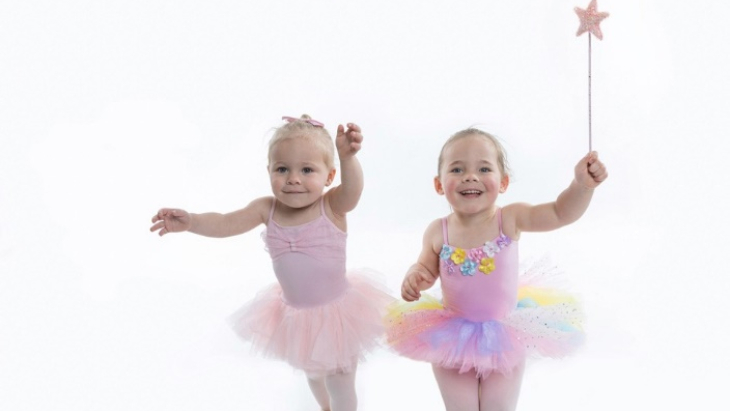 Tiny Toes Ballet is about instilling a stress-free love of dance in little ones from a young age. Lots of fun goes into the programming and planning—including imagery, props, rhymes and games, all of which engage young minds and teach them the fundamentals of ballet and dance. Tiny Toes Ballet will help your child build their physical movement abilities, encourage spatial awareness, stimulate their listening skills, move expressively, build confidence and self-esteem and a whole lot more.
There are mums and bubs classes, classes for preschoolers and tiny tots, as well as one for kindy and year 1-ers! All of which are geared towards building your child's confidence and skills in a nurturing, engaging environment.

Tiny Toes Ballet is located at convenient locations in The Hills, Inner West and North Shore. At Tiny Toes Ballet, they have no set uniform, no makeup and beautiful age-appropriate costumes. They will wow you, your friends and your family with their free to watch gorgeous in-class concerts!
3. Pretty Little Ballerinas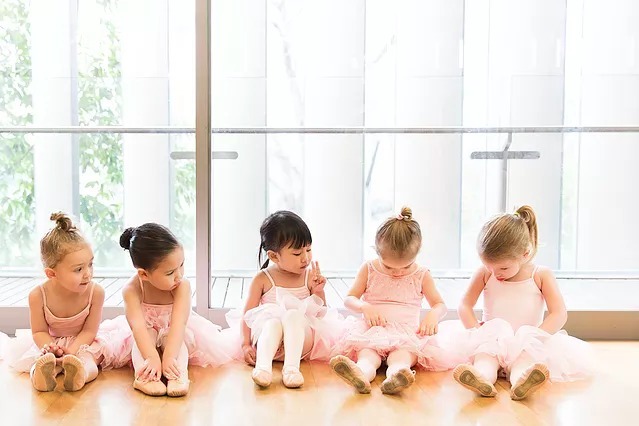 Pretty Little Ballerinas is the place to go for enchanting ballet and jazz classes for girls and boys aged 2 to 10 years old.​With locations all over Sydney's east and inner-city, as well as their newest studio located in Cooks Hills, Newcastle. Children will be inspired as they learn the basics of classical ballet in a relaxed, fun and nurturing environment. Your child will learn how to develop musicality, discover poise and be active in mind and body. Get a FREE TRIAL lesson at Pretty Little Ballerinas.
4. Dance Ballet Academy Northside (Dance B.A.N)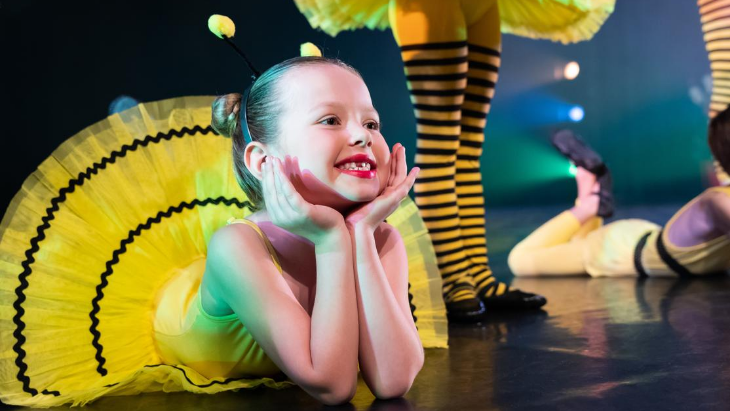 One of the longest-running dance schools on Sydney's northern beaches, Ballet Academy Northside (Dance B.A.N.) is a dance and wellness centre that welcomes budding dancers of all ages and abilities. They offer a variety of classes across a range of disciplines from the highest standard classical ballet tuition to contemporary training in jazz, lyrical, acrobatics and musical theatre. They introduce young children to the world of dance in a playful way through their Pre-School Dance Classes.
For casual students and aspiring professionals, Dance B.A.N nurtures the development of each individual dancer, whilst fostering fun and creativity as they learn. Their comprehensive curriculum is based on the internationally recognised syllabus of the Royal Academy of Dance. You can find Dance B.A.N in Frenchs Forest, Belrose, Forestville, Terry Hills and St Ives.
5. Twirling Tutu's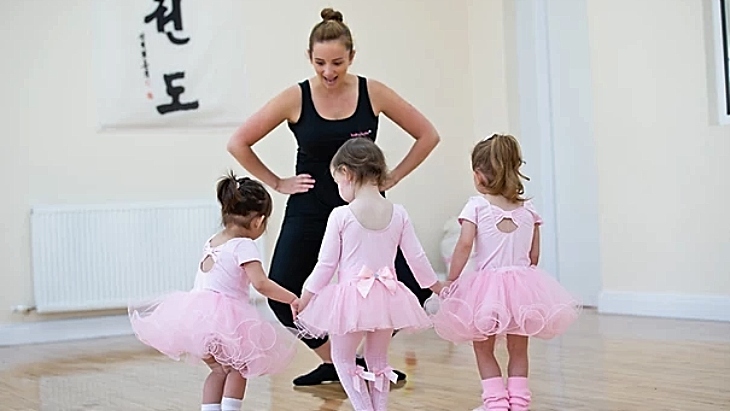 Malabar Dance Crew in Sydney's Eastern Suburbs has launched a new preschool dance program for little twirlers. Twirling Tutu's is the official mini department of the Dance Crew catering exclusively for dancers 6 months to 6 years.
Twirling Tutu's classes include babyballet® - the world's most loved preschool dance program - which sparks the imagination through stories and rhythm, with a focus on building confidence and balance. Classes for 'babyballet® Tots' (6 - 18 months), 'babyballet® Tinies' (18 months - 3 years), 'babyballet® Movers' (3-4 years) and 'babyballet® Groovers' (4 - 6 years) are held in Maroubra and Matraville starting from $60 per 9-week term (that's less than $7.00 a lesson.) They also run Acrobatic Arts® Preschool.
6. Ready Set Dance And Ready Set Ballet

If the name sounds familiar, you might have seen Ready Set Dance on Nickelodeon! These fun and funky dance classes are geared towards preschool kids aged 2-5 and are taught by licenced teachers throughout Australia and New Zealand. With several locations across Sydney including Little Bay, Mascot, Botany, Neutral Bay, and South Coogee, there are plenty of opportunities for your little ones to shake their groove thang and get some exercise. Tots can choose between the 1-hour Ready Set Dance classes or the 30-minute Ready Set Ballet classes, both of which engage kids with lively music, fun themes, funky choreography, singing and even a bit of mime.
7. Baby Ballet Academy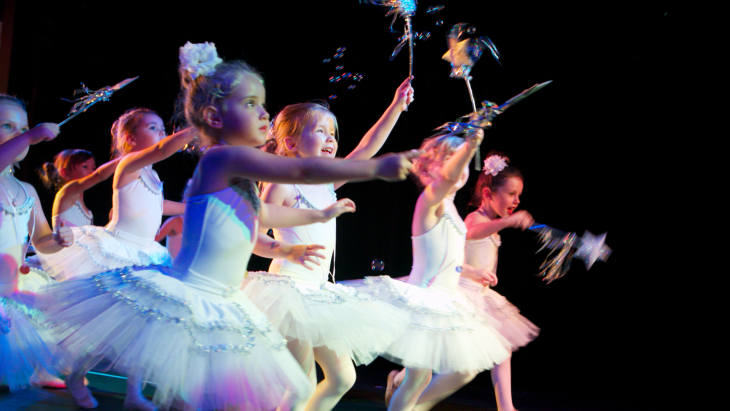 Baby Ballet Academy in Bondi is an outstanding dance school run by Miss Tracey teaching true classical ballet to preschool children aged 2-7 years. Children will delight in the use of hand-made props as they dance to classical and show-stopping jazz music that captures the beauty of ballet. Classes include The Tale of Tiny Toes (2-3yrs), A Reason to Love Ballet (3-4yrs), A Celebration Of Delight (4-5yrs), and Enhance The Beauty Of Dance (6-7yrs). Once the dancers step inside the studio, playfulness, fluidity & petite formalized steps will begin to develop weekly. So to all the little sugar plum fairies: take a bow and join us now at Baby Ballet Academy. All dancers are welcome for a FREE TRIAL lesson.
8. Bright Stars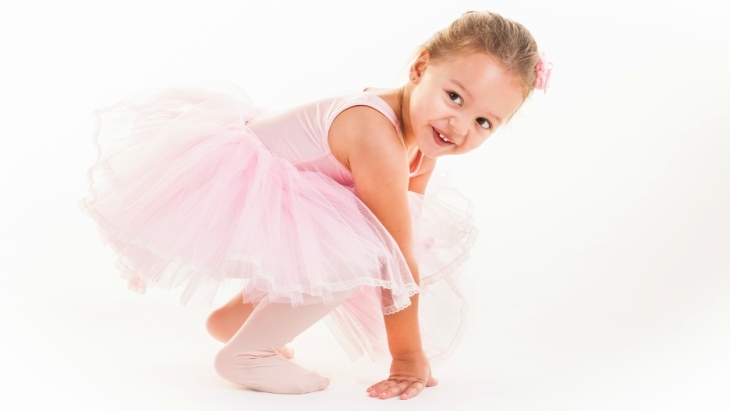 Put your best toes forward at this new and exciting dance school for kids aged 2-5. Located in Sydney's Hills District, Bright Stars Dance has three age-defined classes: Toddy Stars, Little Stars and Almost Big Kid Stars. Each class incorporates a mixture of basic ballet, jazz and musical activities led by professional instructors who believe imagination, creativity and confidence are key in building your child's appreciation for music and dance. They make sure every class is fun through props, musical instruments and 'imagination games' that will transport your child to magical fairylands, underwater adventures and more!
9. En Pointe Dance Academy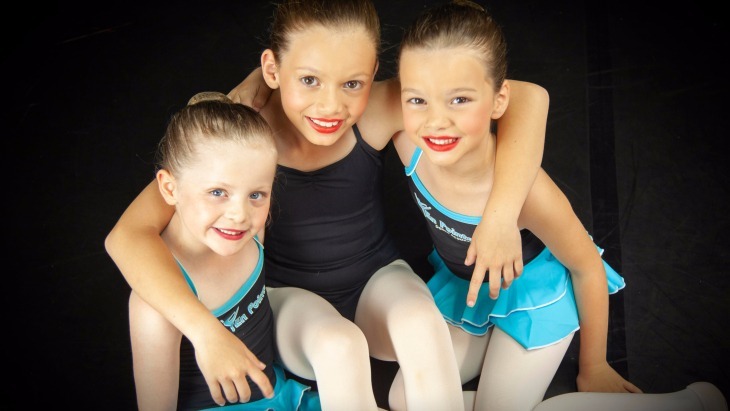 From a young age, Miss Natalie loved to dance, and her passion for dance is something she now wants to pass on to her students! At En Pointe Dance Academy located in the Sutherland Shire, she does just that! The Academy's fun and friendly atmosphere will give your child confidence, enjoyment and an opportunity to make long-lasting friends. Give it a whirl by booking a trial class today.
Looking for a New Hobby?
Best Sports Classes For Kids
Top Music Classes For Kids
Unique Kids Classes In Sydney
Have you signed up for our newsletter? Join ellaslist to get the best family and kid-friendly events, venues, classes and things to do NEAR YOU!
Reviews
These all seem to be for girls. Know any good dance classes (eg. beginners hip hop) for young boys?
Momentum Dance Studios in Baulkham Hills provide a welcoming atmosphere for kids & teens to learn dance.
KRS Dance provides quality dance education . The teachers are very nurturing and professional . I can't recommend them more highly .