Western Sydney Zoo: Our Adventurous Animal Safari
Mums & Bubs
Toddlers
Preschoolers
Kids
Teens
Family
All Ages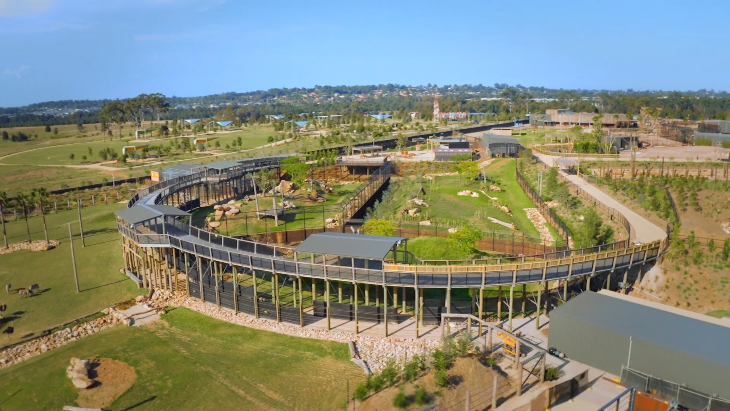 Unless you've been hiding under a rock, like one of the African painted dogs we were lucky enough to spot, you will know that the brand-new Western Sydney Zoo (in Bungaribee Super Park) is now open and is the place to take the kids for an epic animal adventure!
What's New at the New Sydney Zoo?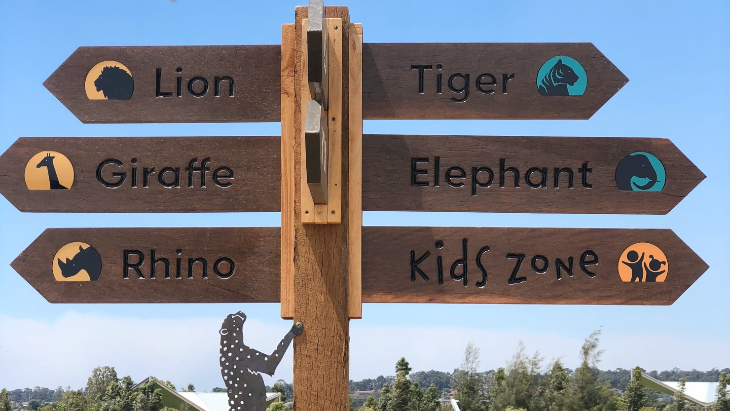 What you probably don't know about just yet though, is the amount of care poured into every detail of this beautifully landscaped 17-hectare site that's now called the New Sydney Zoo.
From the inclusion of a prayer room at the entrance and the traditional welcome to the country as you begin exploring, to the kangaroos, wallabies and emus roaming wild and free, and the zoo's simple but impactful 'zero steps' access for all policy. The Zoo team have pulled out all the stops, respectfully paying tribute to Aboriginal culture, heritage and people, while honouring the land, and of course their animal welfare too!
Close to 100 exotic and native species are housed at Western Sydney Zoo across 5 themed precincts and in the midst of an arid Western Sydney landscape - overlooking the lions and giraffes - it's like literally stepping into a South African safari park.
So much more than a zoo, Sydney's largest freshwater aquarium flows through to a stunning two-storey high curved boardwalk, with breathtaking views of the African Savannah, that includes the most innovative Primate Boulevard in Australia.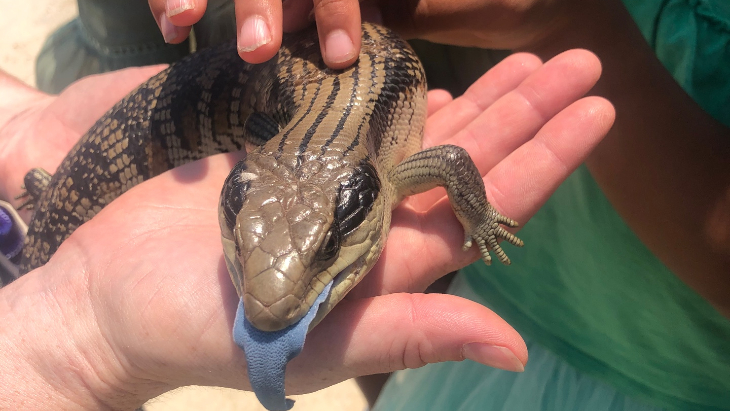 What to Expect When Visiting Sydney Zoo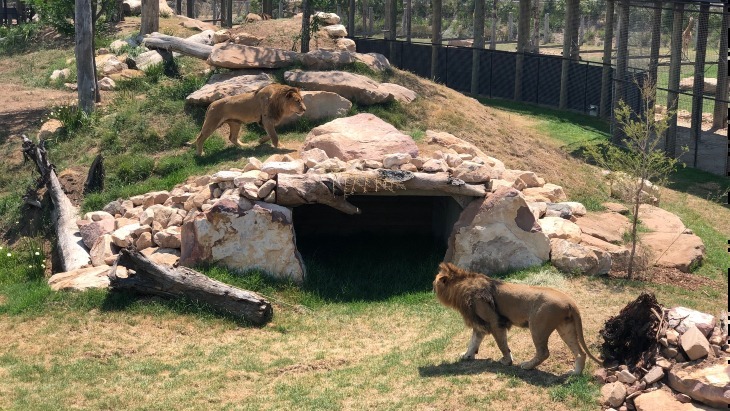 Highlights of the new Sydney Zoo for my kids (aged 7, 9 and 11) included the kangaroos that greeted us at the gate, the adorable wombat-feeding and the time they spent joyfully marsupial-spotting in what we later learned is Australia's largest reptile and nocturnal house. As you can imagine, visiting the zoo for my kids was all about the Sydney Zoo animals, of which there is plenty to see!
As a Mum, I greatly appreciated the downtime we took among the views high up on that epic boardwalk, and my major wow moment was deliberately (okay COMPLETE fluke) timing our exit with the lions entering their precinct - Mufasa style! I also loved the infinitely Instagrammable figurines on every signpost (a really clever touch!) and the insight into how the Gadigal people lived off their land was a standout favourite among some really beautiful design elements.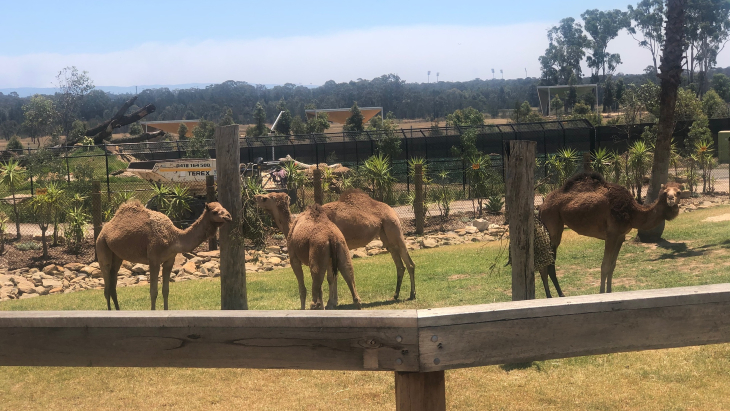 Our advice for families:
Trust the public transport set up - we travelled from the Northern Beaches and loved it.
Pack your sunscreen - most of the fauna and foliage are at the early stages of their growth so ample natural shade is a little way off.
Give yourself enough time to enjoy everything Sydney has worked so hard to offer, including a pit stop at the refreshingly healthy gluten-free and vegan-friendly Boulevard Eatery.
All in all, it's a great value day out from less than $100 for 4 of you.
Getting to Western Sydney Zoo
The new Sydney Zoo is located at 700 Great Western Highway, Bungarribee.
How Much is Entry to Sydney Zoo?
Sydney Zoo tickets start from $23 for children over 3 (under 3 go free) and $47.50 for adults.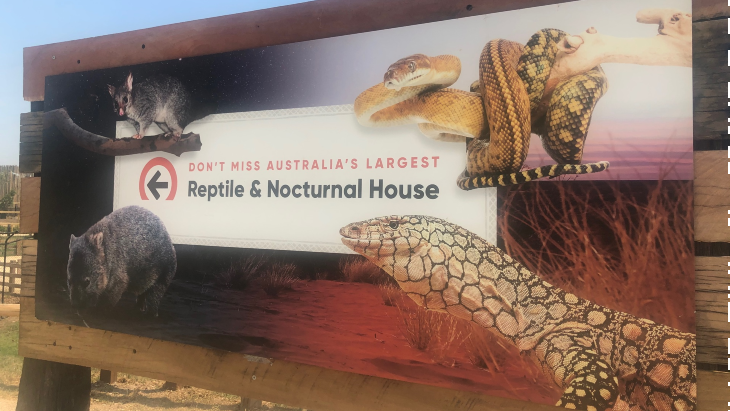 More Animal Adventures
Where To Go Beach Horse Riding In NSW
Where To Go Camel Riding In NSW
Best Alpaca Farm Stays In NSW For Families
Have you signed up to our newsletter? Join ellaslist to get the best family and kid-friendly events, venues, classes and things to do NEAR YOU!
Reviews
Just a quick comment in response to Peter's in case some here think it's reasonable. We don't need a chapel at the zoo "for other religions" because those of other religions don't need to pray in a specific way at a specific time of day and thus it would be literally empty all the time, unless peter was disappointed he didn't have a quiet place to pray on his zoo trip?
Bit disappointed not many animals but in early stages The Zoo itself is very well set out and the staff were very helpful and friendly
The Zoo was very enjoyable, early days and needs to be organised better. Free Parking was allowed for elsewhere and a free bus ride was provided to the Zoo, sadly some people would not take advantage of this as it was too far for them to walk and preferred to create a traffic jam instead, lazy and inconsiderate people. The Zoo itself was very nice, small but nice and well laid out, sadly due to the heat most of the animals were lying in shaded areas and very difficult to see. The amenities were very good with many shaded areas, water fed fans to cool off with and air conditioned booths dispensing cool air. Food was reasonably priced, not too expensive, but drinks were expensive. As per usual the exit was via the shop in an endeavour to sell a multitude of stuffed toys and as there was a prayer room for Muslims there should also be a chapel or whatever for all the other religions. Overall a good experience and close enough to be easily accessible. In time once more animals are added and the weather cools more viewable.
The zoo was good but very small. Hopefully more to come. Very clean, staff amazing lots of food and toilets. Not sure why they have a prayer room for muslims. Never seen that before