Queens Park Playground (gated)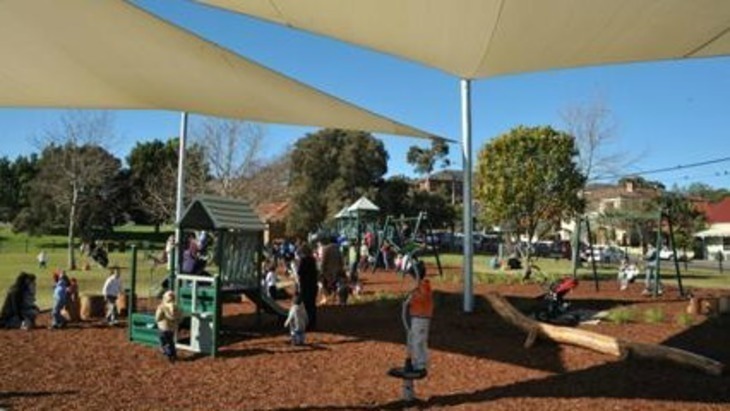 Recommended! Fantastic for under 4's. A fabulous large open and recently upgraded playground space set amongst green parklands. It's a super safe ground, fenced and gated with a woodchip covering and grassy perimeter, it has an abundance of great equipment from swings, 2 with baby buckets, a huge shaded sandpit complete with a sit on sand digger and dotted with smooth climbing rocks and low logs for your budding mountaineers.
In the centre there's a massive climbing rig with multiple slides, towers, stairs and tunnels, there's a nice smaller baby slide at the corner of the ground with a shade canopy. Around the edge of the ground there are a trees for shade and a few picnic benches. Toilets are just outside the ground, are clean and the disabled has a pull down baby change table. Parking is free in the bays along the Darley Road next to the ground. There's a café directly across the road for coffee and snacks.