Start Your Engines! The East Gets a Grand Prix-Themed Playground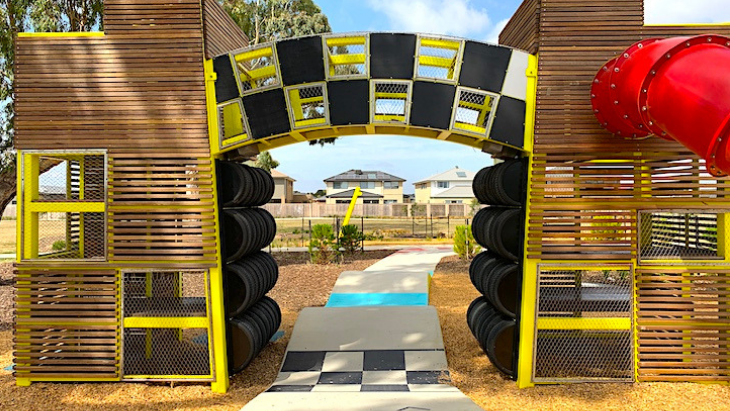 Grab your wheels, it's time to get speedy at this super-excellent Grand Prix-themed play space just opened in Berwick Waters.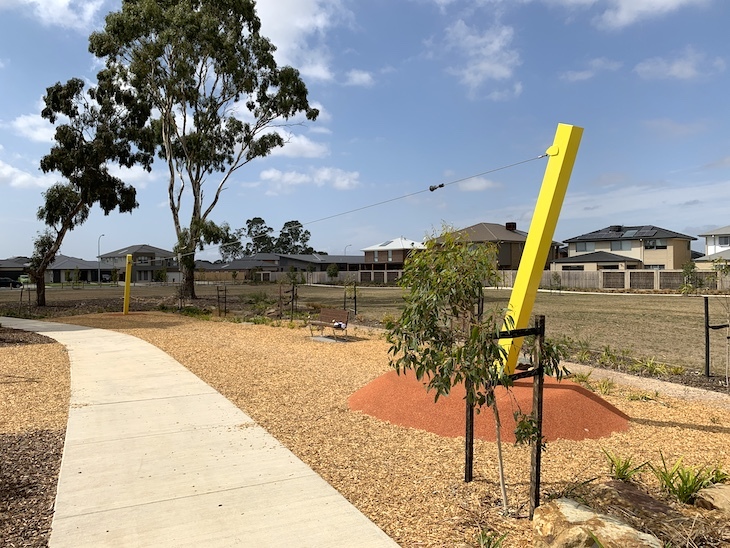 Inspired by the world's greatest raceways, the track has dips and turns galore, which swirls around the playground itself.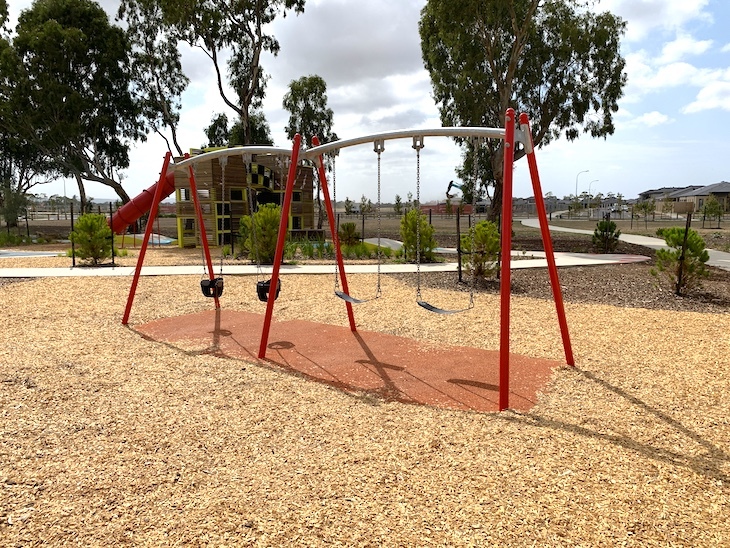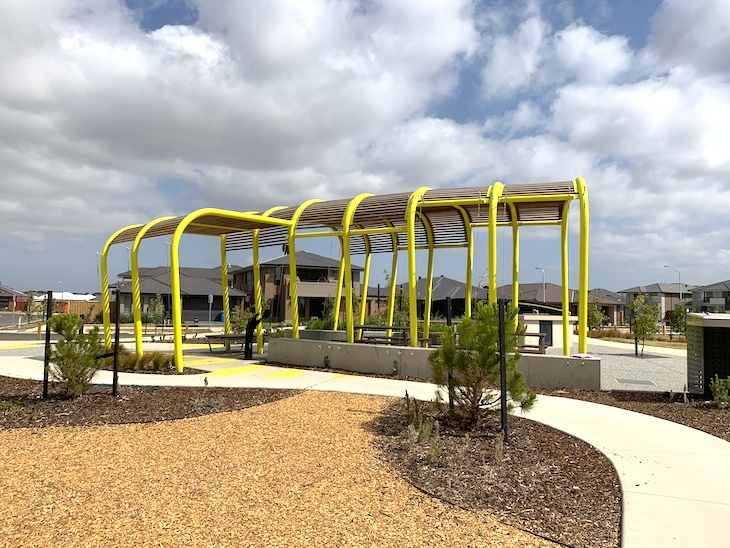 Lots of lovely shaded areas and plenty of space for picnics or barbecues.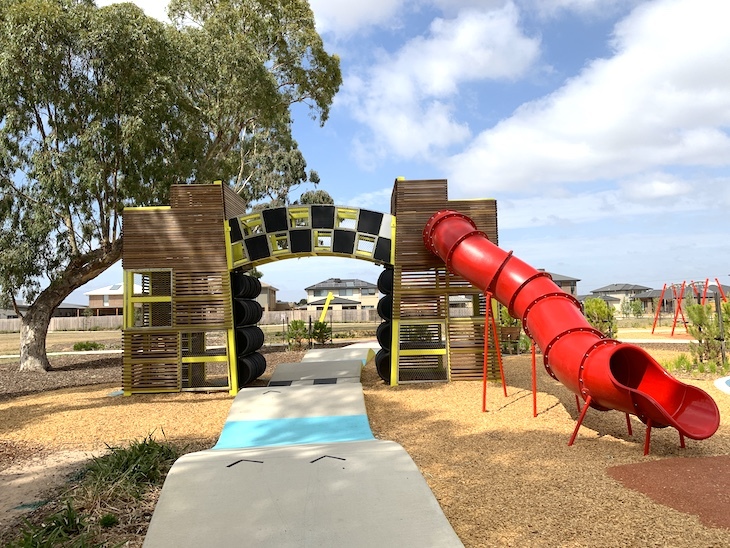 The finish line is heralded with play towers, a bridge connecting the two, and a fun wobbly slide.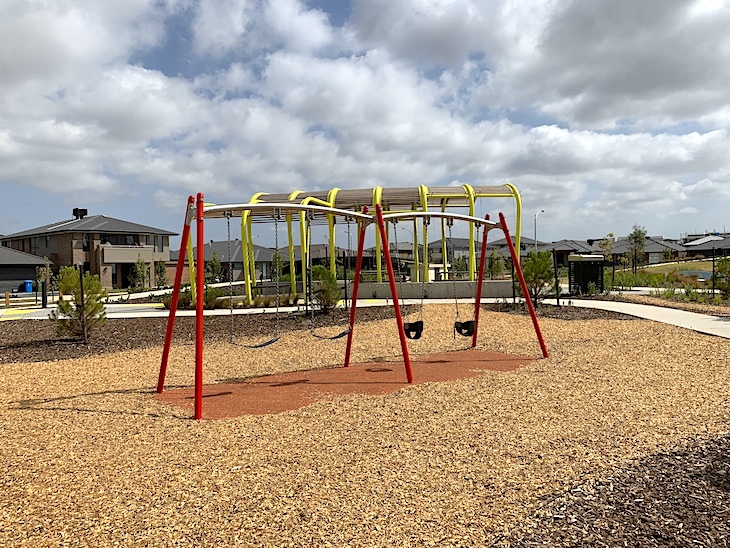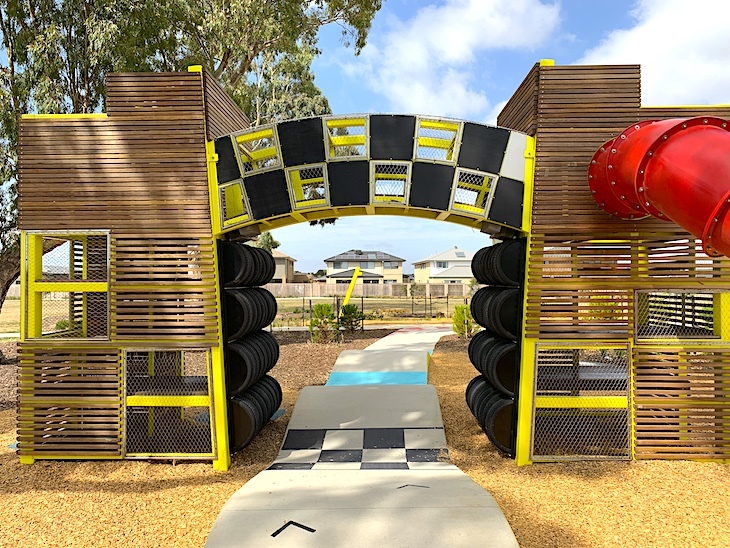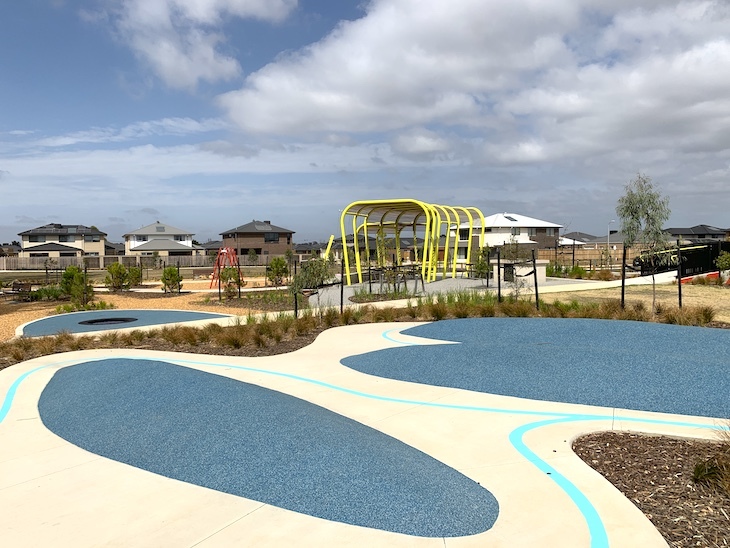 There is so much space to run and play, making it a very physical area for those with plenty of energy!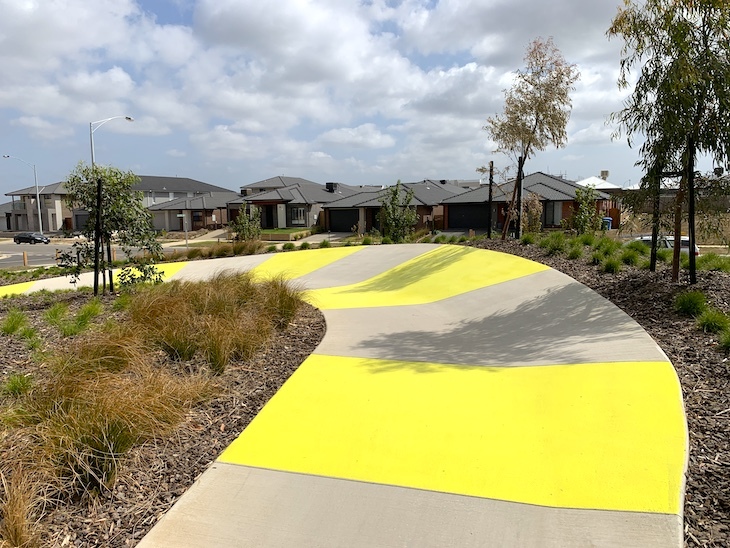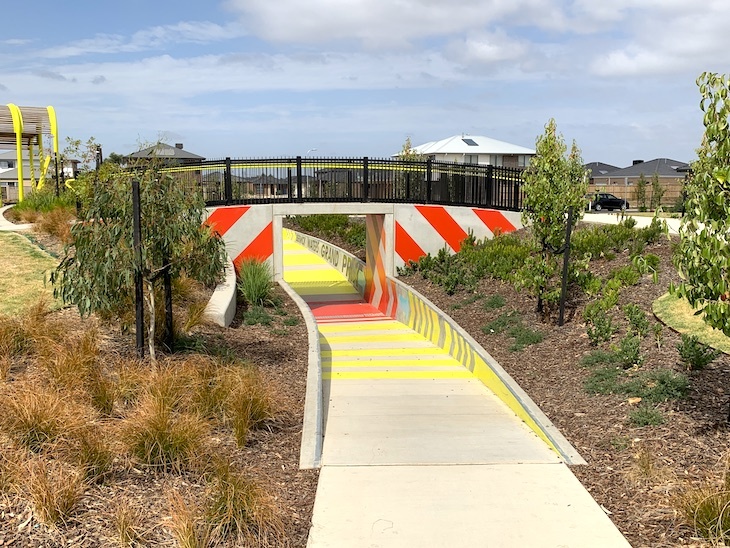 The race track is truly amazing - and you can pick up a fair bit of speed on it too.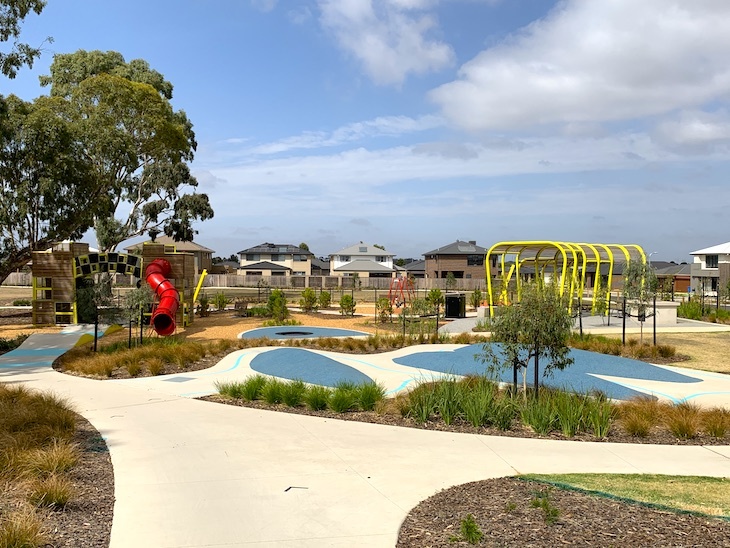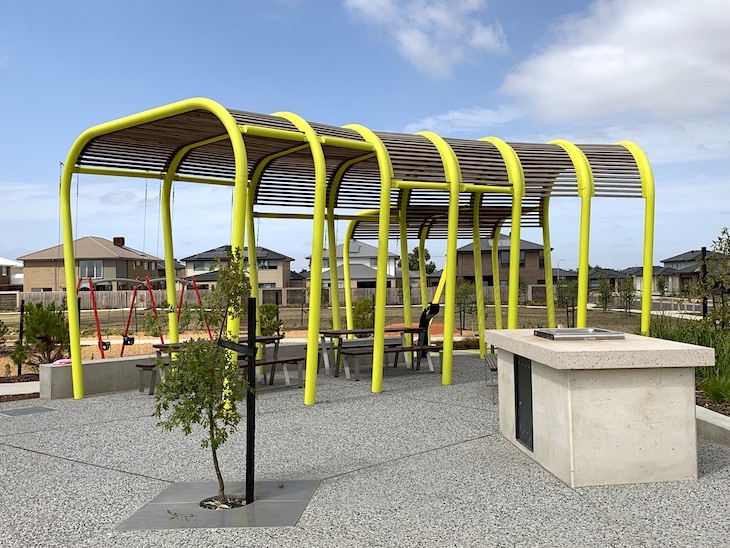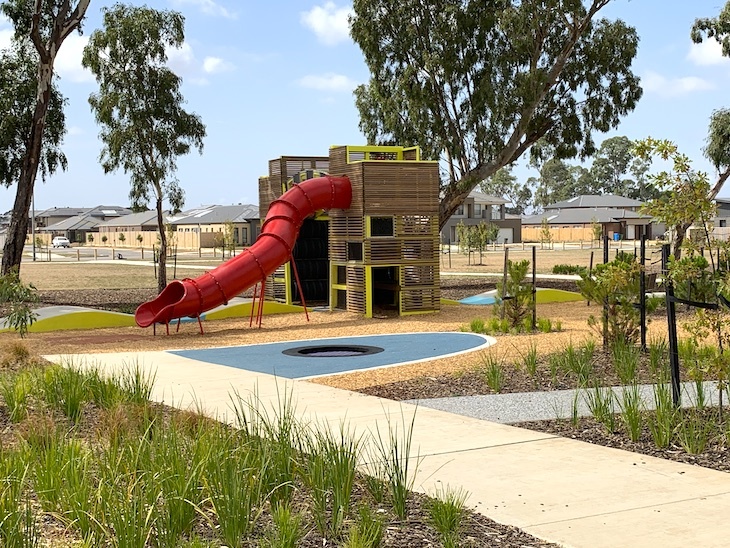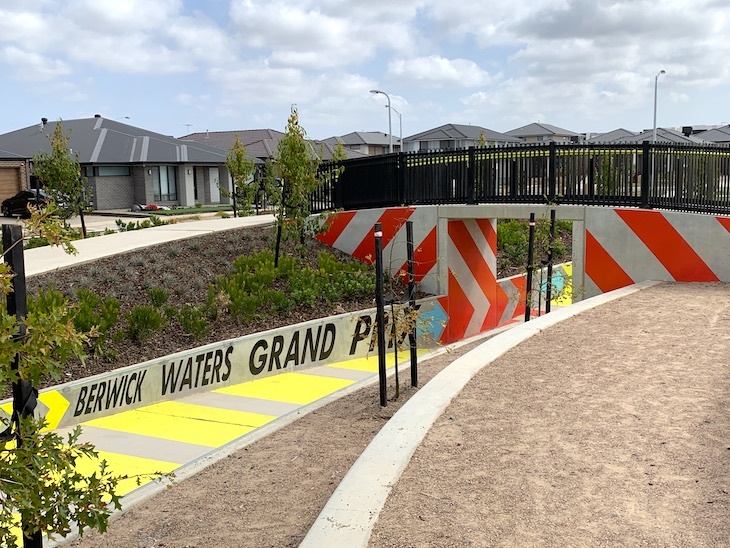 There are inbuilt trampolines, flying fox, swings, and space, space space!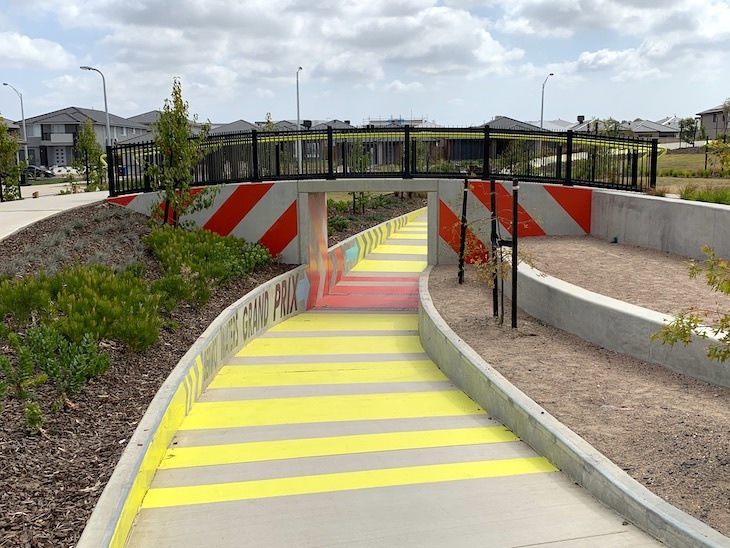 In a Nutshell
Nearest cafe: Ducky on Clyde - and their all-day breakfasts!
Toilets: There are no toilets at the park.
Shade: Small/new trees around and some shade by the barbecues.
Enclosed: No.
Parking: Plenty of parking in the residential streets nearby.
Best feature: The racing track, of course!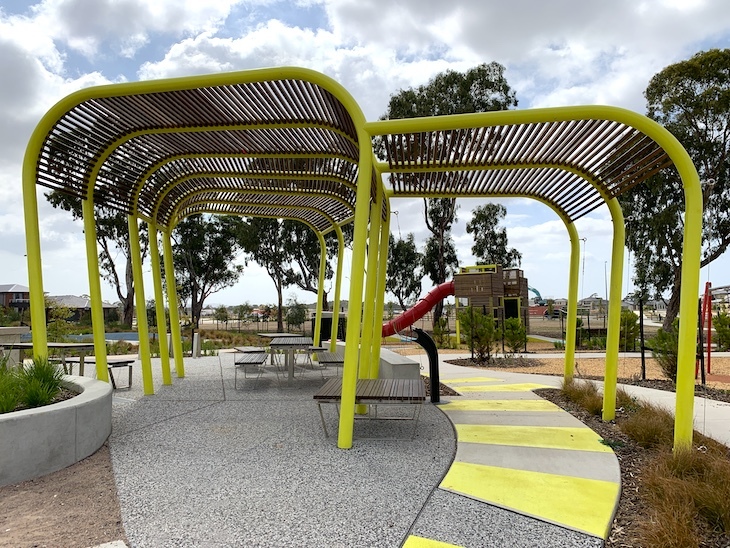 What you need to know
Location: Skylark Boulevarde, Clyde North (in the Berwick Waters estate)
Opening Hours: Open all hours.