Willoughby Park & Gated Playground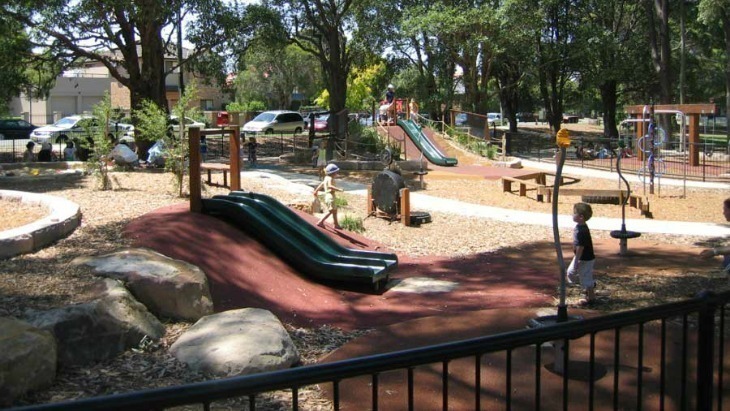 This well designed and well-maintained playground is definitely one of the best parks on the North Shore. Willoughby Park Playground has undergone a refurb recently and it shows! There is excellent equipment (sandpit, tunnel, slide, round about and much more) in a safe fenced in area for the under 5's and a fab kids' bicycle path (complete with zebra crossings), giant spider web climbing frame and swings outside the fence for older children. There are lots of trees providing shade in the play areas and an oval next door for kicking a ball and unstructured play.
The park offers free BBQs on site and there's a covered gazebo so you can enjoy the great outdoors even if it's raining! There are public toilets and an accessible path linking the play equipment.