North Brightmore Reserve & Trike Path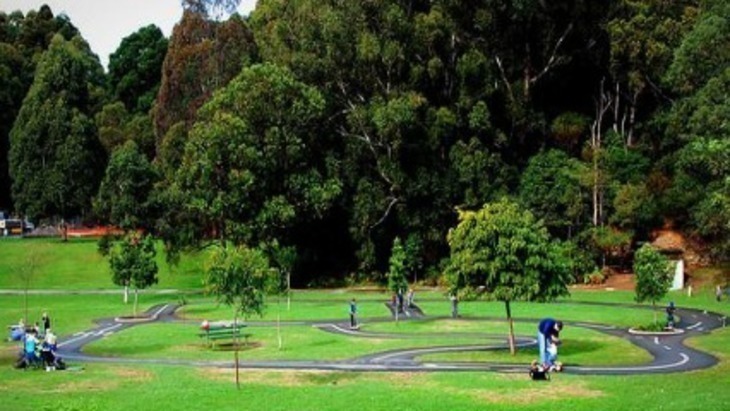 Brightmore Reserve is the best spot in North Sydney for your learner bike, trike or scooter rider to practice her new skills. The excellent trike path will keep the little drivers entertained for hours while teaching them some basic road safety along the way.
The  trike path simulates the public road system-complete with roundabouts, pedestrian crossings and road signs. This is a really great way to introduce transport mad kids to road safety and you'll see the path filled with under 10's riding everything from bikes to push cars.
The reserve is flat and easily accessible with plenty of shady picnic tables and lots of open green space for more informal play but the trike path is the main attraction. Toilets, sports fields, barbeques and a swing-set are across the road in Primrose Park.