Kidspace @ The Australian Museum
Mums & Bubs
Toddlers
Preschoolers
$0.00
Tell them ellaslist sent you:
Kidspace is free after museum entry
We LOVE LOVE LOVE Kidspace! If you haven't been yet you're missing out. One of the best-dedicated spaces for under 5′s in Sydney it's one of the best ways to spend a rainy day, a hot day or any day come to think of it.
This mini museum on level 2 of The Australian Museum is a space completely dedicated to under 5′s and encourages them to explore the natural world through hundreds of hands-on activities. Best of all; that they can touch, pick up, and play with absolutely everything, which is so rare these days. Mums will love the dedicated stroller park, that it's completely safe and gated for those with run-a-way kids! and for mums young babies the open plan baby feed, change and washing area right next to the play area is fantastic. There's also a small closed off area for young babies to explore movement and actions.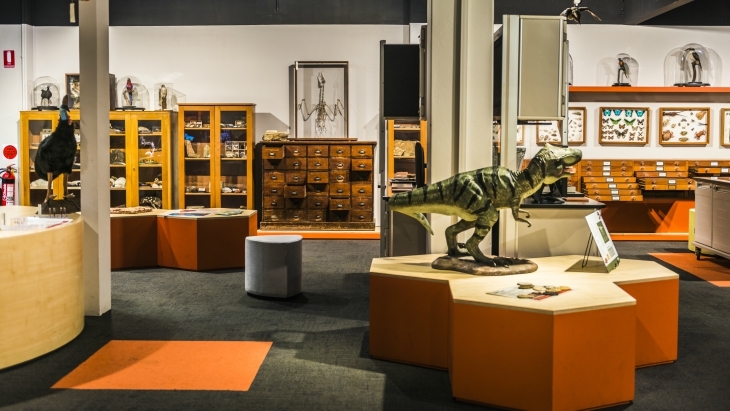 Your toddler and preschoolers will love camping out inside the themed pods (like cubby houses) with dress up dino tails, capes and stuffed animals. There is a painting and craft corner to get creative, many many tables to explore shells, natural objects, model insects and creatures over light boxes. You'll also find a lovely book corner with an excellent selection of books and stories about Australian Wildlife.
ellaslist opinion: We think crawlers to 5 get they most out of this space and kids really appreciate the opportunity and freedom to touch everything. The range of hands-on activities is excellent and you'll get at least a full hour of interest here if not more, and then you've got the added bonus of being able to explore the rest of the Australian Museum afterwards – lots of corridors to race through, mega dinosaurs and a great gift shop. Family days on Thursdays are the busiest but go early in the morning any other weekday and you'll pretty much have the space to yourself. The setup of the room changes daily and a theme is picked and reflected throughout the room to tie-in with one of the current exhibitions. One of our very favourites for rainy days. Get the annual pass, you'll use it.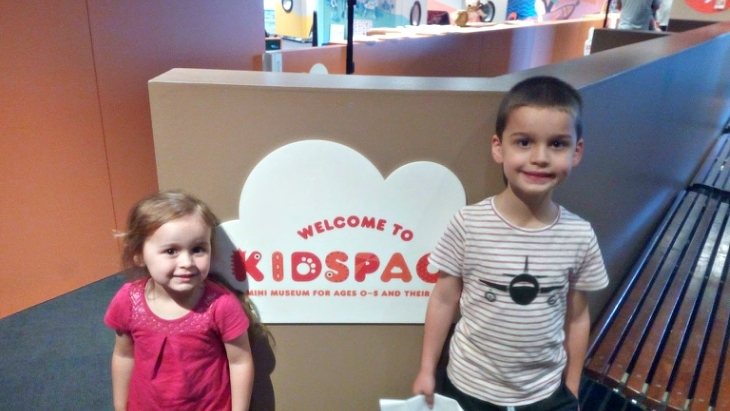 Admission: Click here for latest admission costs. Family tickets and annual membership available. Opening Hours: 9.30am to 5pm daily (except Christmas Day)
Facilities: There are 2 baby change facilities and a café with some healthy options for kids. The Museum is set right across the road from Hyde Park, a great spot for a picnic lunch. All areas are accessible with a stroller.
Getting there: The nearest train stations are St. James, Museum (tricky with prams-no lifts) and Town Hall. Each is an easy and level seven minute walk. The Museum is on the Sydney Explorer bus route and is a five minute walk from the centre of the city. There's metered parking all around Hyde Park, or there's a large car park behind St Mary's Cathedral.
Places Nearby: Cook and Phillip Aquatic Centre, Royal Botanic Gardens, Art Gallery NSW
Read our latest review of the new Whales exhibition at the Australian Museum here.