5 Real Life Lessons Monopoly Teaches Kids
5 Real Life Lessons Monopoly Teaches Kids
When it comes to some good, old-fashioned, screen-free family bonding, nothing quite compares to Monopoly for an entertaining games night. It's been a staple in households around the globe for almost 85 years, keeping kids entertained for generations. But have you ever stopped and thought about the life lessons that Monopoly teaches our kids? Well here are a few for starters.
1. Budgeting And The Value Of Money
Obviously the goal of Monopoly is to become stinking rich, but when everyone starts in the same position and with the same about of cash, what separates the tycoons and those destined for bankruptcy? Sure, luck of the dice plays a part, but more important is knowing when and where to spend your money. Spending everything you have on a property up front will leave you with no collateral to pay your expenses (taxes, rent, bail) whilst not buying anything will leave you without a revenue stream of your own. The first fundamental lesson that this great game offers is to use your money wisely, budget and have a plan on where and when you want to spend your money. Learn the fun way with Hasbro's new Monopoly Voice Banking game where an electronic Mr. Monopoly keeps tabs on your money and properties - a good lesson for this cashless society we live in.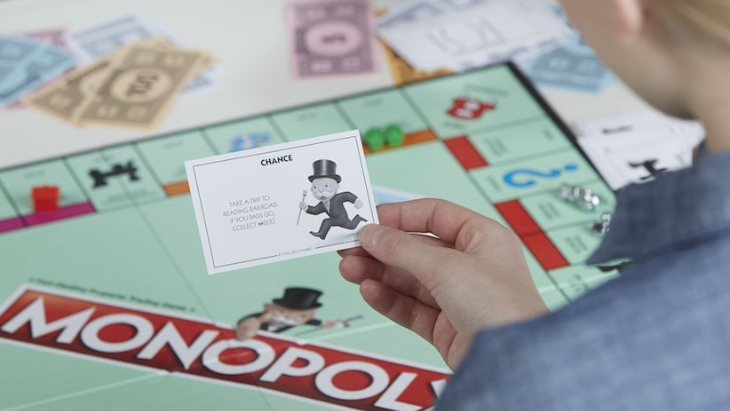 2. Property Is Generally A Good Long-Term Investment
Very few people buy property looking for a quick cash windfall. Most of us know that buying property is probably the biggest investment we will ever make so we need to be sure to spend our money wisely. We could pay rent our entire life knowing that it costs a fraction of what it costs to buy the property outright, but ultimately that lines other peoples pockets and in this game, it's about lining your own. A good property portfolio will generate income for years to come.
3. Location Is Everything

Image: The Advertiser
When it comes to property, three words dictate the value of your initial investment; location, location, location. Whilst some properties are relatively cheap, even if you improve your property with houses or hotels getting high returns on your investment can be very difficult. Other properties have a higher asking price, and will generally cost more to improve, but in the long term, your return on these investments can be like winning the lottery as you drive other players to utter bankruptcy in a single turn.
4. You Have To Spend Money To Make Money
Buying a property is one thing and sure, you're going to earn some rent as other players stop in for a visit. But to make really good profits, you need to invest more money first. Improving the property through houses and hotels is a sure-fire way to rapidly increase your rental price and scare the daylights out of any player who comes along your street.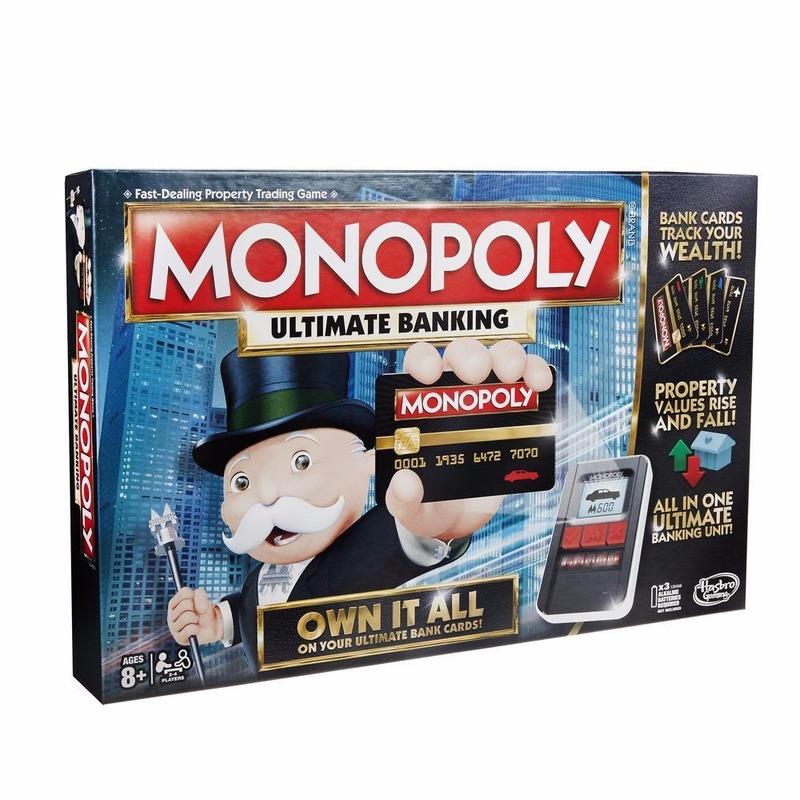 5. Never Give Up!
The last lesson for our young players and the young at heart is to never give up. The Monopoly board game has a long and intriguing history. Its origins can be traced back to as early as 1903 when American Elizabeth Magie applied for a patent on a board game called 'The Landlord's game'. Over time, there were several variations on the same theme but it never became truly successful until 1935 when Charles Darrow sold the rights to his version of Monopoly to Parker Brothers after initially being turned away by both Parker Brothers and Milton Bradley the previous year. Since then, Monopoly has sold over 250 million copies of the board game and has seen over 1,100 variations including a refreshed version of Monopoly Junior which now features updated tokens. So just like when you are trying to win the game; be patient and if at first you don't succeed, try, try again.
Thanks to Hasbro: This article is brought to you in partnership with Hasbro Gaming, our Supporting Brand Partner for the Unplug & Play Initiative.

More Unplug & Play Reads Here:
Have you signed up to our newsletter? Join ellaslist to get the best family and kid-friendly events, venues, classes and things to do NEAR YOU!