Bronte Beach, Ocean Pool & Park
Toddlers
Preschoolers
Kids
Family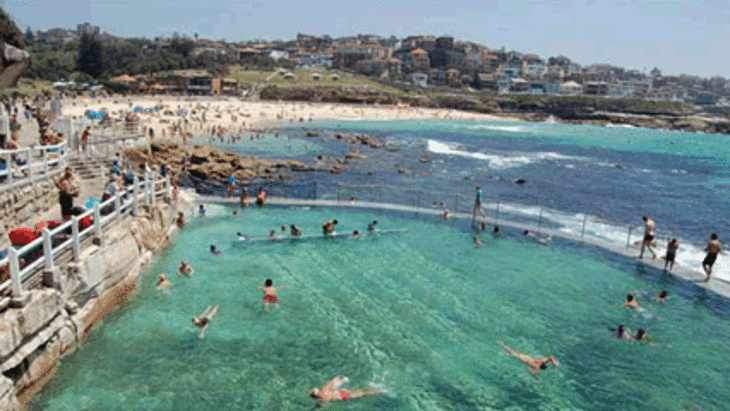 Beautiful Bronte, a stunning beach and huge park space. Bronte Beach can get some killer surf, but head for the Bogey Hole, a shallow enclosed natural pool on the South side of the beach, it's really excellent for the kids with it's smooth sloping sand, gentle lapping waves and plenty of rock pools nearby to poke about in.
The seawater swimming pool is also this end, although more for adult swimming, you'll also find free showers, toilets and changing facilities. Beware there is no shade on the beach, early mornings and late afternoons are best, or bring a sun tent.
For snacks you'll find the kiosk on the North end of the beach and plentiful café's for sit in and take away, they can get jam packed at weekends, so can be difficult with a stroller, not all have high chairs, so ask.
The attached park is huge, lovely and mostly flat with plentiful shade from the trees at the back or at the gully and about 20 separate shady huts to bring your picnic, lots of BBQ's too making it an ideal venue for a gathering or kids party. The Bronte Park Playground near the gully is lovely and excellent for under 5's.
Don't miss the little choo choo train for you and your wee one (it goes faster than you think) The train operates at most weekends and holidays. Bargain with the driver for a group fare if there's a few of you.