Tips For Going On A Houseboat With Kids
Tips For Going On A Houseboat With Kids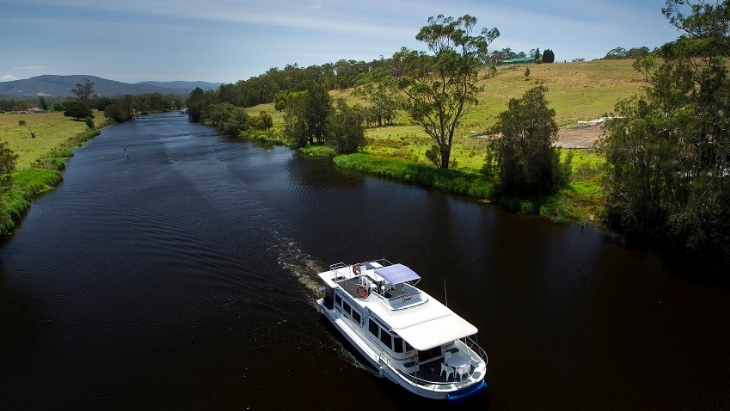 By: Serina Hajje, ellaslist
Nov 15, 2018
You're about to go on one of the best family holidays you've ever experienced. It's quiet, fun and full of activities that won't suck the energy out of you. At night you can see the Milky Way reflected perfectly in the water and during the day you can travel without having to lift a foot or worry about queues. Welcome to a houseboat holiday! We've got all the top tips for going on a houseboat with kids.
What is a Houseboat Holiday?
Picture a boat with all the comforts of a small home, gliding along a river. That's a houseboat holiday. Houseboats can range from ultra-luxury with on-board Jacuzzis and multiple bedrooms that can fit many families, to smaller, more intimate boats. They are fully equipped with a kitchen, bathroom and plenty of fresh water. Electricity usage is usually limited – it can handle laptop and phone chargers but hairdryers are a no-no.
You don't need a special licence to drive a boat. All you need is a valid drivers licence, usually the staff from the company you're hiring the boats from will take you through a preparation workshop.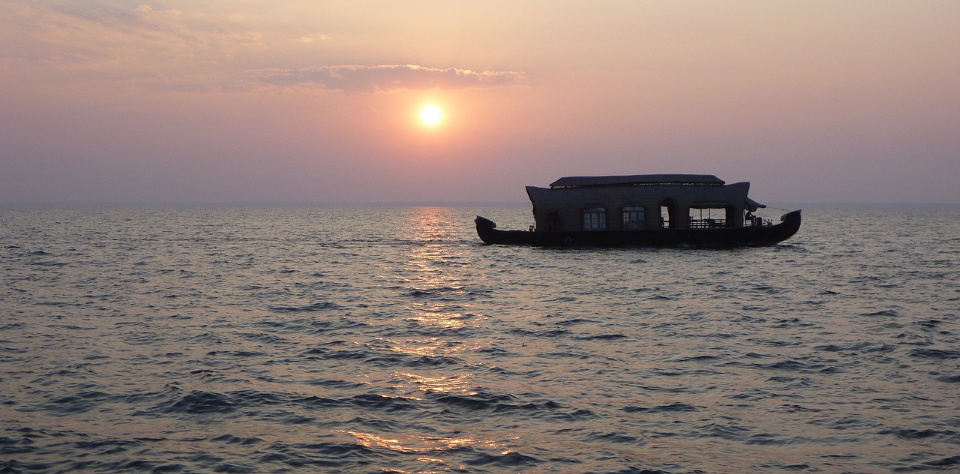 Is Houseboating Possible with Kids?
Riverboats give you the amazing experience of constant travel without having to lift a foot! You can lounge on deck and enjoy the stunning views of Australian rivers, star-gaze and there's nothing quite like waking up each day to a different view. Kids get to enjoy a wide range of water sports, spotting jellyfish and other water critters or you can stop your water travelling and adventure through some of the river banks you pass through. There are also shallow rivers that offer a chance for safe swimming and snorkelling.
Houseboats are also very safe! They usually have fencing all around and you can hire ones that have gates on the upper decks to stop wandering children. Of course children should be supervised at all times on the boat. Companies supply life-jackets for children and infants on request, and advise that they be worn whenever children are on deck or in the water.
Houseboats are also insulated and provide heating on board in the winter months to keep you warm and cosy. You can always find a TV and DVD player (but not always reception) so nighttime movies are a perfect idea.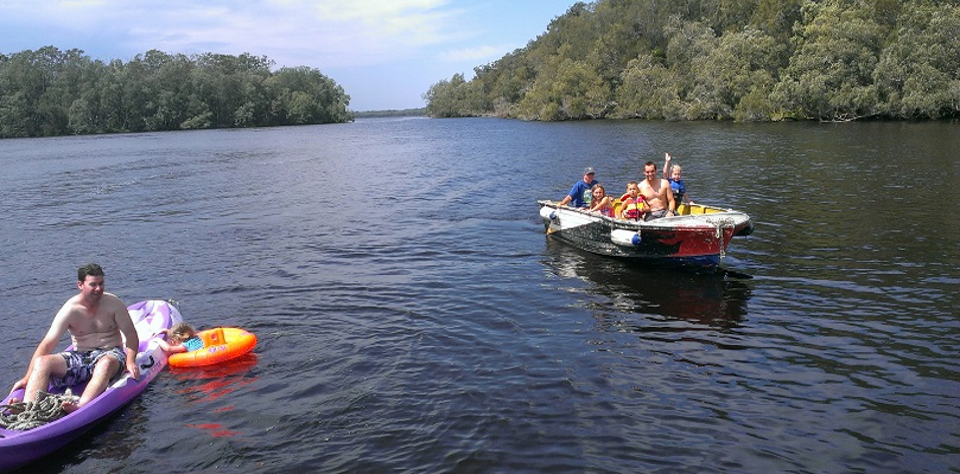 Source: Luxury Houseboat Hire
Top Tips
How long? If you're a first-timer then keep it to 3 or 4 days.
Take notes during the prep lecture: steering a boat isn't that difficult, but you also need to remember how to anchor and how to operate the appliances.
What to pack: most people go for a few days so don't stuff your bags with clothes. Depending on the season you'll need appropriate clothing but the most important things are the swimsuits, towels, hats and plenty of sun screen. It also wouldn't hurt to bring along a floaty for the kids to enjoy.
Bring toys: to avoid being constantly in the water or in the sun grab plenty of games, toys, and DVDs.
Food and Water: you can stop at restaurants and cafes, depending on the area you choose to sail through. It's a good idea to pack some brekkie options but be sure to search up what places you can eat at. There's fresh water on the boat so leave the plastic water bottles at home!
Where to anchor: most rivers are peaceful but just in case you pick a slightly noisy one, try to find a quiet beach and park on the side that's in the shade. Always ask the company instructors about what places are good for anchoring.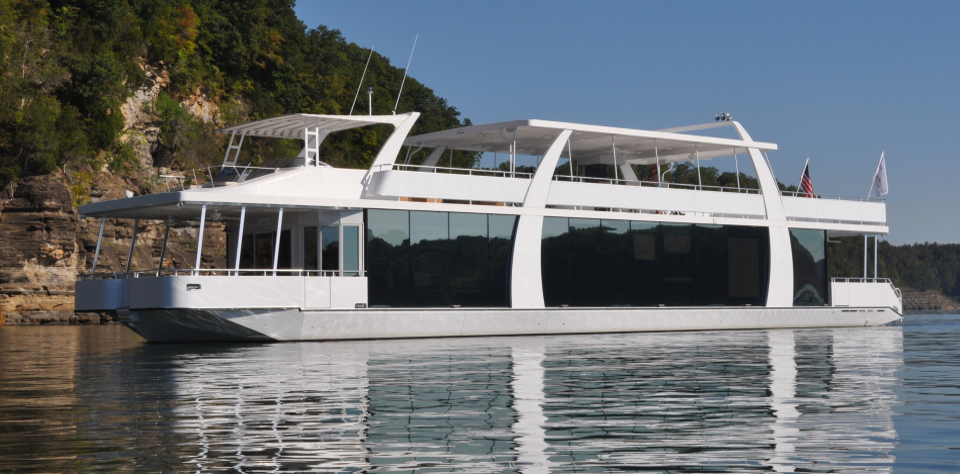 Best Rivers to Hire a Houseboat
Hawkesbury River
It's hard to believe that the dark enchanting waters of Hawkesbury River is only an hour from the CBD. It's a quiet spot where your family can meander through its wide creeks, kayak and go fishing. Going downriver will take you through peaceful waters and beautiful scenery but heading upriver will take you to the doorstep of the famous Peats Bite. Nestled on Sunny Corner, you can sit in front of a yawning view of the river over a 7 course lunch for $135. Kids have a special menu with spaghetti, chicken schnitzel or pizza that ranges from $15-$30. While you enjoy a glass of wine and dessert with your partner, the kids can jump into the pool behind the dining area.
You can float to Bradleys Beach or head downriver to Cowan Creek if you're looking for easy sailing. You may even catch a few glimpses of dolphins! Castle Bay and Waratah Bay have calm waters that make it perfect for kayaking.
There are several places to hire a boat, check out Able Hawkesbury Houseboats
Myall Lakes
Just under three hours from Sydney's Western suburbs, you'll find paradise here. Set in the Myall Lakes National Park, you can find a perfect combination of water activities and land adventuring. Dive into crisp waters and snorkel one minute, and then get your runners on and bushwalk or go bird watching next. You may want to spend your first day heading to Legges Camp which has 4 permanent moorings and is a great spot for swimming. Johnsons Beach is another good spot for a swim or a round of fishing and there are plenty of beautiful wildlife to watch.
You can hire a Myall Lakes houseboat at Luxury Houseboat.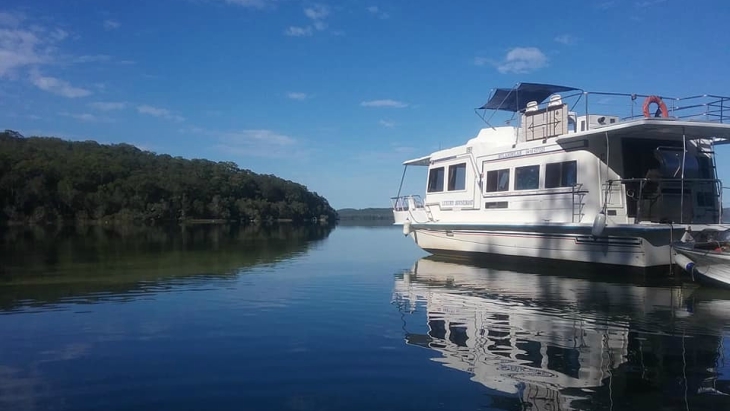 Source: Luxury Houseboat
Port Hacking River
Roughly an hour from Sydney CBD, Port Hacking is part of the Royal National Park. The national park is a magnificent place, and exploring it by river just adds a dash of magic and excitement. If you head to Audley you'll come across Audley Boat Shed, where you can hire rowboats, canoes and kayaks for a paddle up Kangaroo Creek or the Hacking River. They also rent aqua bikes and mountain bikes, so there's no shortage of excitement there.
Cronulla Houseboats offers a few options for families.
Clyde River
If you happen to be four hours south of Sydney CBD, then take up a houseboat on Clyde River. Go canoeing, kayaking, water skiing, and jet skiing as you surrounded yourself by a national park and state forests. Drop anchor at the port of Nelligen and explore the historic town and grab a bite to eat. And of course, you have to explore some of the trails in the parks.
Clyde River Houseboats offers some excellent houseboats.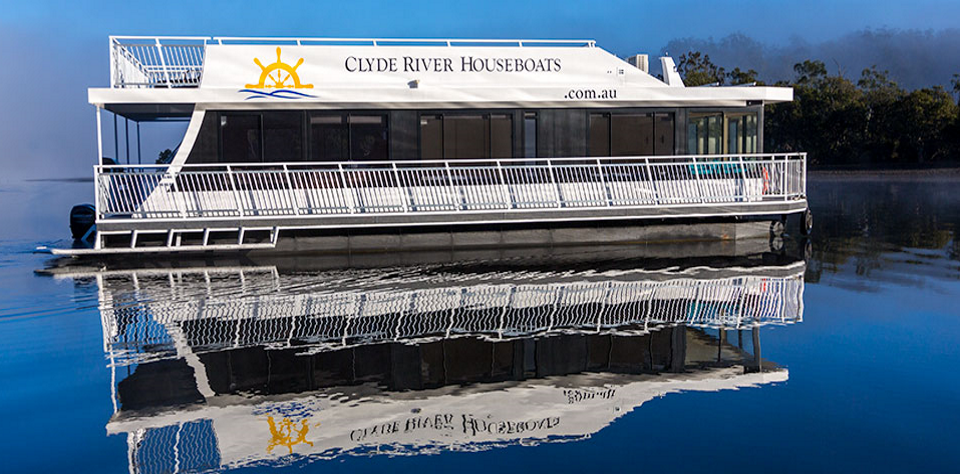 Nambucca River
Nambucca River is situated about five hours north of Sydney. Its best advantage is that it's surrounded by a town, making access to restaurants and shops really easy. Stuart Island is a safe alternative for swimming. Bellwood Park beach, an inlet of the main river, is a family friendly area full of BBQ's, picnic tables, toilets, showers, playground equipment and safe swimming. Or head to Main Beach and hire some snorkel gear and surfboards. Slip into your hiking boots and take a walking trail in Gordon Park Rainforest.
See Nambucca River Houseboats for hire options.
Prefer To Holiday On Dry Land?
Best Camping Spots In NSW
Family Friendly NRMA Holiday Parks In NSW
What To Do With Kids In The Northern Territory
Have you signed up to our newsletter? Join ellaslist to get the best family and kid-friendly events, venues, classes and things to do NEAR YOU!