The Fun Police Have Banned Tobogganing At Thredbo's Snow Fields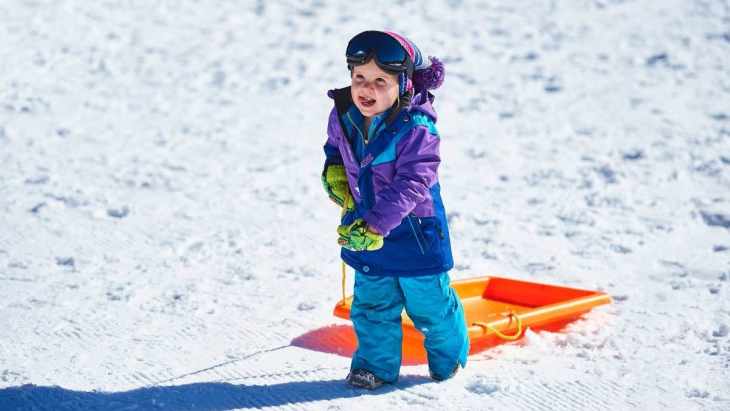 By: Alex Harmon, ellaslist
The snow patrol are out in full force this year (gettit?). Thredbo have just announced that the popular family friendly ski resort will ban the use of toboggans due to safety concerns.
It's almost the start of the ski season and the NSW Alpine resort ski resort have broken the news on its website:
"Collisions with other sleds, vehicles, skiers, snowboarders, loss of control and falling off are among the safety concerns cited behind the resort's decision to ban tobogganing." The decision is to "maximise safety for guests, employees, and resort property," the statement read.
"Thredbo prohibits the use of toboggans and other miscellaneous snow sliding equipment that is associated with "Snow Play" within our leasehold area".
So the Snow Play area will still be there and even though there is no risk of collisions in this area because skiers can't use this slope, Thredbo have decided a blanket ban on toboggans will make it easier to manage. I suppose Snow Play will just be snowball throwing and snowman making now!? (Until the fun police get wind of this, hey....)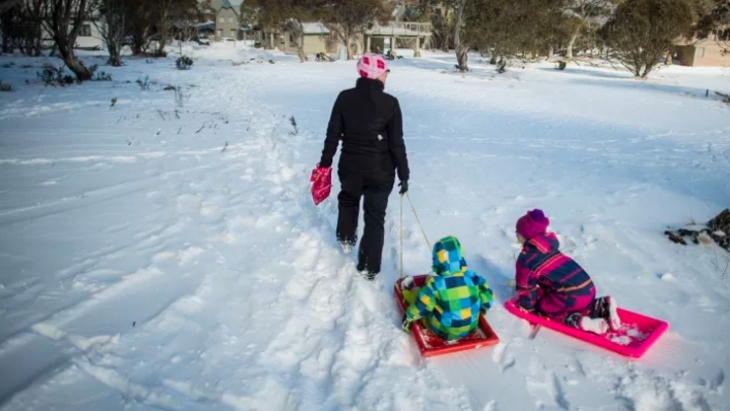 Snow Idea
Many families who have already booked their snow trips are naturally 'piste' about the news! Others are left wondering if it's a money making scheme, by taking away the only free snow play activity for families.
"As my kids can't ski/snowboard, tobogganing was the one thing they could do for hours and have a heap of fun with," one woman wrote on Thredbo's Facebook page.
"Tobogganing is … one of the cheapest and most readily accessible fun snow activities," said one man. "Skiing, on the other hand, is for the rich."
A Slippery Slope
Former Olympic coach David Speirs, who's worked in ski resorts across Australia, Europe and the US for the past 30 years, says he's never heard of a similar toboggan ban. But to be fair, accidents involving toboggans are more likely to occur in Australia where there is a smaller snow coverage, and many parents are unaware of the dangers that a sled can pose.
Over in Europe and the US resorts are blanketed with heavy snowfalls and have much bigger snow play areas - compared to our rather icy slopes.
Nonetheless, tobogganing has the green light at other nearby ski resorts including Mt Perisher, in strictly designated areas, and in Victoria at Mt Buller, Mt Hotham and Falls Creek where tobogganing families have been welcomed with open arms.
Looking for that first snow experience? Check out these options near Sydney.
Reviews
Reviews get lonely too
Be awesome and write a review