Sydney Attractions You Might Not Have Heard Of
Oh Sydney, you had me at BridgeClimb! As we head full steam into 2022, after all that pesky lockdown malarkey, there's a tonne of exciting attractions we can share with you to discover and explore in this stunning harbour city.
From magical sea safaris to cruising around Sydney on a Harley Davidson Tour, secret bars and underground cinemas, Sydney attractions just keep getting better and better! And don't worry, if you feel like you've seen all the Sydney attractions you're going to, check out our 13 fresh ideas you may not have heard of yet to keep the good times rollin'!
13 Sydney Attractions you Might Not Have Heard of
1. Sydney Troll Tours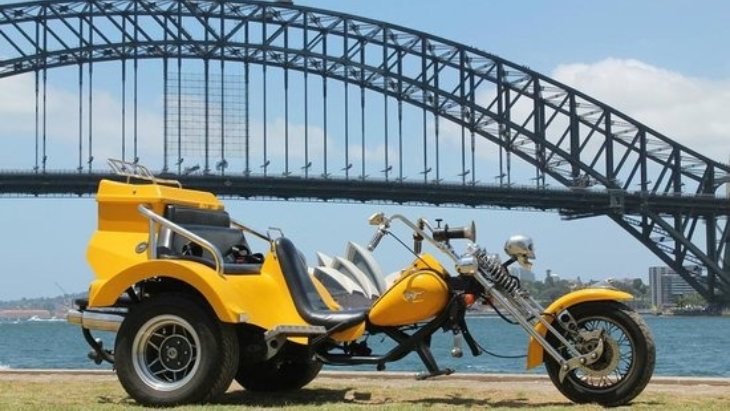 Have you ever considered taking in the sights of Sydney and surrounding areas from the back of a Harley Davidson? Well, here's your chance.
Sydney Troll Tours offer thrill-seeking days out atop a legendary Harley or riding a sidecar, and there's even a Chopper 4 trike to choose from! Take a solo or group tour to a destination of your choice, such as the fascinating Northern Beaches, the magical Blue Mountains, Hunter Valley, or perhaps the Royal National Park. There is nothing more exhilarating than taking in the surroundings propelled by the beastly throbbing engine of a Harley while feeling the wind on your face as your chauffeur takes care of the rest.
Location: Sydney, NSW
2. Sea Safaris
If you've already seen the magnificent Sydney Harbour by foot or from atop the Sydney Harbour Bridge, try seeing it from the water on a Sydney Sea Safari.
Take this private two-and-a-half-hour sea safari in a high-powered sports cruiser and explore the harbour with the chance to view fur seals, dolphins, penguins even migrating humpback whales. Up to eight people can take this breathtaking tour, and although sightings cannot be guaranteed, there's nothing more exciting than trying.
Locations: Rose Bay, Circular Quay or Manly
RELATED: 14 Secret Spots in Sydney to Explore and Adore
3. Oyster Farm Tours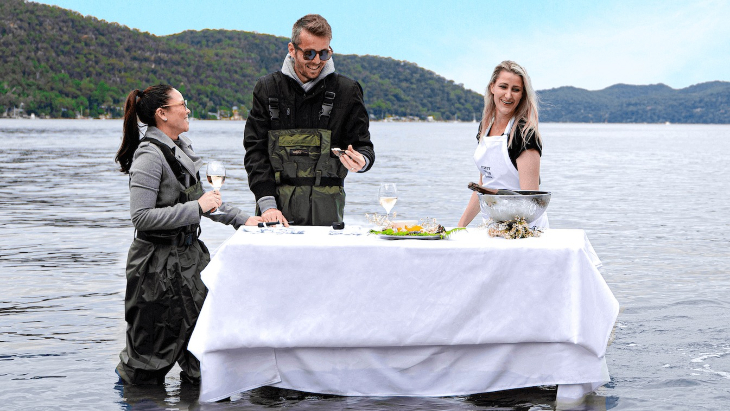 Hands up, oyster lovers! It's time to immerse yourself in all things oysters on a fabulous oyster farm tour.
This authentic oystercatcher farm experience guides people through the process of farming this seafood delicacy on the stunning Hawkesbury River to then indulge in the famous Broken Bay oysters, only 45 minutes from Sydney's CBD. Choose from three tour options, all starting with a boat ride out to the oyster leases, where you will take a guided tour of the oyster farm, learn the fine art of opening oysters and then have your fill of the freshly shucked salty goodness. This is a rare opportunity for lovers of oysters to immerse in a day's learning by experiencing this family-owned and run sustainable farm first-hand.
Location: Mooney Mooney, NSW
4. Sydney's Secret Bar - Door Knock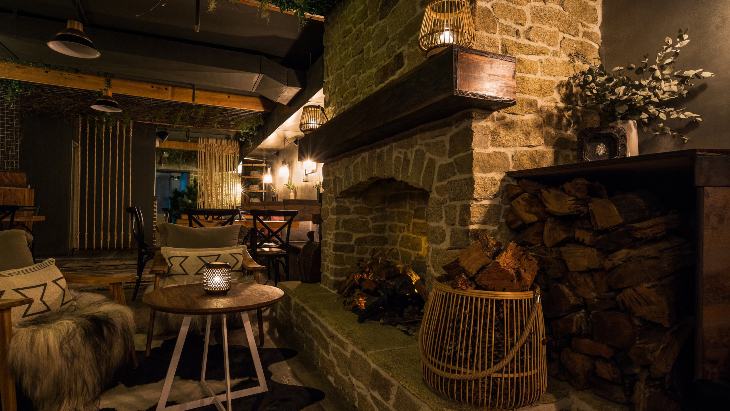 If you're looking to indulge in underground speakeasy vibes in the heart of the CBD, then seek out Door Knock for your next adventure into one of Sydney's hidden bars for a night on the town, but be warned, you'll need to search for it!
Sydney's famous secret bar is a little tricky to find - from Pitt St, near Hunter, wander down a couple of flights of stairs and then lookout for a polished brass pineapple door knocker. This dimly lit cocktail bar is a throwback to the old 'knock knock' bar, where you would knock three times to enter. Once inside Door Knock, there's no mistaking the feels are like stepping into a comfy pair of slippers, where the hospitality is genuine and the cocktail menu nothing short of ingenus. The concise food menu offers something for everyone but you really can't fail with the house-cured and cultured board to share.
Trust us; this is literally a 'hidden gem' worth leaving the house for.
Location: B2/70 Pitt St, Sydney
5. Ghost Night at Old Government House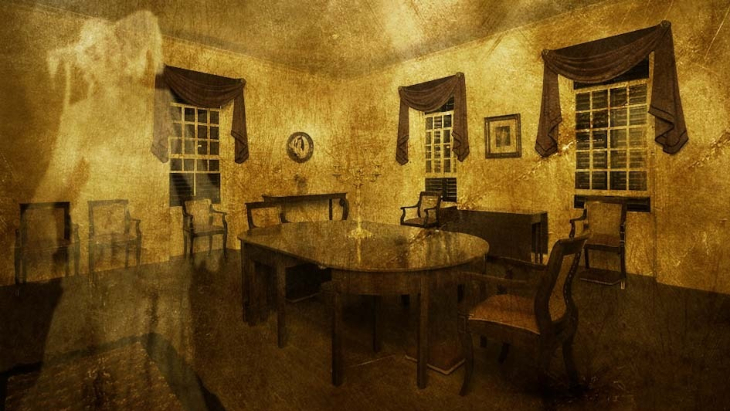 Have you ever done a ghost tour, or how about a time by candlelight? Either one is equally spooky, and this historical National Trust Ghost Night at Old Government House in Parramatta will not disappoint.
A unique way to experience a World-Heritage-Listed property and hear the stories from staff, volunteers and guests about the unusual happenings of our colonial past. This tour brings history to life and is ideal for those over the age of 16 with interest in the otherworldly and supernatural with the chance to discuss your tour (spooky) experiences with fellow attendees afterwards over a light supper. Reserve your spot now for one of five remaining tours in 2022.
Location: Parramatta Park, Pitt Street Entrance, Parramatta
6. Doggy High Tea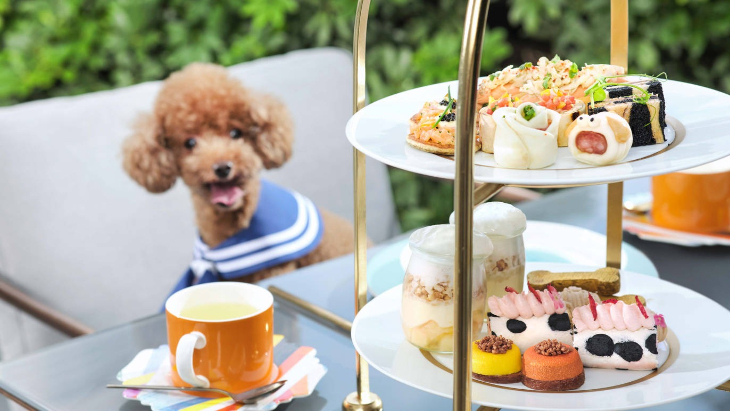 It's tough thinking of new and exciting ways to celebrate our fur babies, but everyone's favourite puppy cafe, Lost and Found, has a glamorous and unique outing for you and your favourite pooch - a doggy high tea!
Think lush greenhouse styled indoor and outdoor seating for a splendid High Tea to enjoy alongside your furry friend, who will be able to enjoy their own Doggy High Tea, including a doggy treats platter and puppuccino at the ready!
Served only on Sundays from 2 pm to 4 pm, spots for this indulgent doggy high tea are limited, so you will need to book ahead to reserve.
Location: 3 Miller Street, North Sydney
7. Badu Mangroves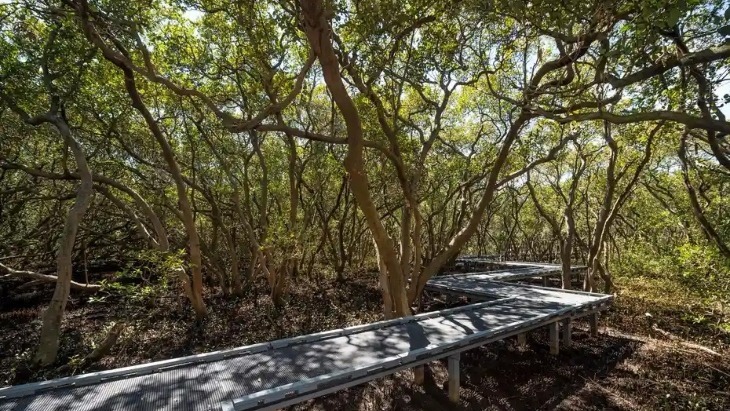 Did you know there's a centuries-old mangrove forest hidden in the middle of Sydney?
The Badu Mangroves is a natural ecosystem that spreads some 56 hectares between Homebush Bay and Bicentennial Park at Sydney Olympic Park. A unique and exquisite outing in nature befalls you simply by strolling along the award-winning elevated Badu Mangroves Boardwalk. There's a whole lot of nature to traverse in this mangrove forest and wildlife sanctuary - no less than 200 species of native birds frequent the centuries-old mangrove trees.
Keep an eye out for several famous shipwrecks along the way, such as the SS Ayrfield, aka the Floating Forest, which is a stunning Insta-worthy sunken ship where nature abounds.
Location: Badu Mangroves, Bicentennial Park
8. Sydney's Underground Cinema
Ever heard of a secret, immersive cinema experience in Sydney? Neither had we until Underground Cinema launched in undisclosed locations in Melbourne and Sydney, skillfully merging traditional forms of storytelling with performance and cinema.
Sign up to be the first in line to experience immersive worlds where live film experiences are uniquely designed with participation at the core - we're utterly intrigued!
Location: Secret
9. Brickpit Ring Walk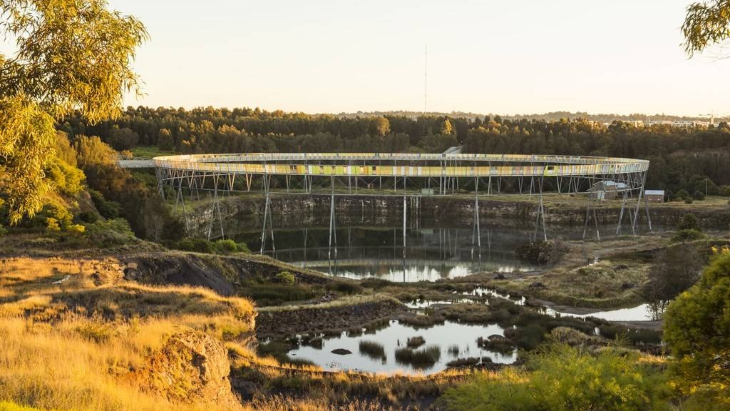 If you're looking for a sure-fire way to expel some pent up energy, grab the kids and head to another Sydney attraction you might not have heard of - the Brickpit Ring Walk at Sydney Olympic Park.
It's an ingenious elevated circular walkway that allows visitors to access and view the Brickpit from high above while preserving the habitat of the endangered Green and Golden Bell frog. The Brickpit is a fragile habitat (it was once where millions of clay bricks were made to build Sydney), yet The Ring Walk, raised some 18.5 metres above the sandstone floor, now allows for a self-guided walk, run, or genteel peruse past information panels that outline the location's environmental and heritage significance - fascinating.
Location: Marjorie Jackson Parkway Sydney Olympic Park
10. The Sculptures of Burrawang Walk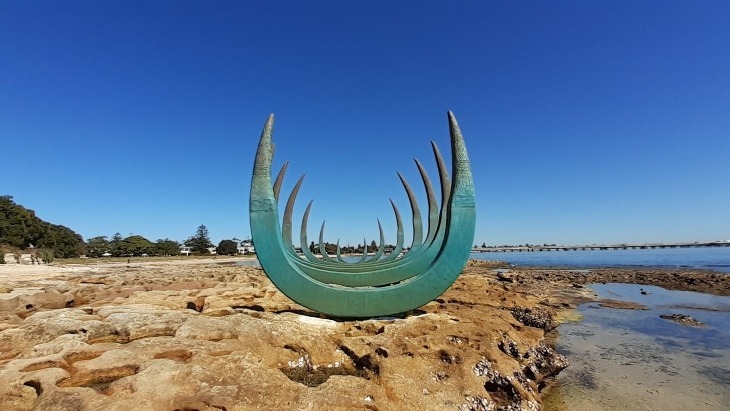 If you like your art to be of the outdoors kind, add the Sculptures at Burrawang Walk to your weekend itinerary.
This 1.2km loop is a leisurely stroll along Burrawang walk in the Kamay Botany Bay National Park. It marks the first meeting of European and Aboriginal cultures in Australia and Captain Cook's Landing Place at Kurnell. This is an important Heritage-Listed site and celebrates the historic Endeavour landing in 1770.
There are three magnificent bronze sculptures (The Eyes of the Land and the Sea, The Whales, and Canoes), all created by Aboriginal artists and have been installed along the foreshore to commemorate the 250th anniversary of this event.
Make a morning of it and grab a brunch at the nearby cafes on Captain Cook Drive.
Location: Kurnell area in Kamay Botany Bay National Park
11. Sydney by Kayak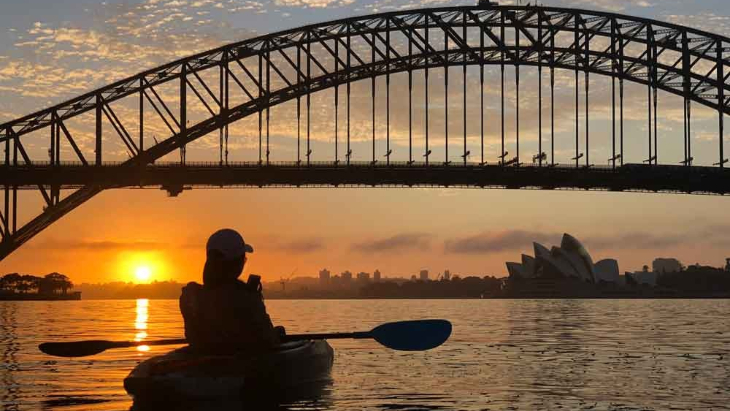 Sydney by Kayak is one of those immersive outdoor experiences you have to do at least once in your life.
Launching from Lavender Bay with your colourful 'wobble' of fellow kayakers, you'll be expertly guided past historic Luna Park and toward the Sydney Harbour Bridge, where you'll have postcard-perfect photos taken as the sun rises behind Sydney Harbour Bridge. Oh my! Paddle underneath the Bridge and take it all in, absorbing the tales that built Sydney Harbour delivered by your friendly guides.
This award-winning tour will take you back to McMahons Point, where you'll regale in illuminating stories of Sydney's eclectic history and the abundant marine life right underneath you while sipping on your first coffee on the day.
Location: 1 Railway Avenue, Lavender Bay
12. Burrawa Climb
On the last Saturday of every month, there are two Sydney Harbour Burrawa Bridge Climbs, providing a fantastic opportunity to learn the story of Sydney Harbour with an indigenous storyteller as your guide.
After your safety briefing and indigenous ceremony to mark the experience, you will scale to the summit of the Harbour Bridge (some 1332 steps) and learn about the legends of Bennelong and Barangaroo from an Aboriginal perspective, stopping along the way for Insta-worthy photo opportunities of your climb.
The entire tour takes a total of three hours, and you will leave for home with a special BridgeClimb cap and Burrawa Climb certificate of achievement to mark the occasion.
Location: Eora Country, 3 Cumberland St, The Rocks
13. Cuddle a Cat at Catmosphere

From cat yoga to a cat's cinema and cat cuddling, the Catmosphere cat cafe in Sydney is heaven for cats and cat lovers.
Catsmosphere is Sydney's original cat cafe and is dedicated to supporting rescue cats and kittens by offering them a space to chillax and an opportunity for Sydney's cat lovers to come and cuddle them! There are several different areas of the cafe for cat lovers to indulge in their love of felines, including their Cat Lounge for unlimited cat cuddles for ages eight and over - adorable!
Location: 66 Foveaux Street, Surry Hills
More Sydney Attractions
Sydney's Best Playgrounds by the Water
Kid-friendly Museums in Sydney
Indoor Trampoline Parks in Sydney

Have you signed up to our newsletter? Join ellaslist to get the best family and kid-friendly events, venues, classes and things to do NEAR YOU!