Best Mum's Treat Day Out In And Around Melbourne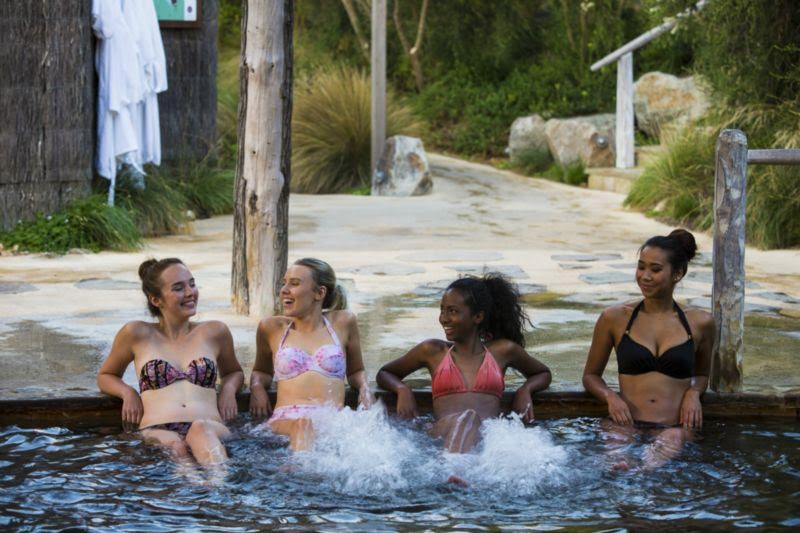 by Claire Halliday, ellaslist
Life as a busy parent is all about giving.
We give our time. We give our attention. We give our love. We give our energy (lots of it!). And sometimes it feels like we give our sanity away too.
Then…it's time to restore.
Scheduling time just for you is important. And if it helps you be a better, calmer, happier and healthier mum (or dad) to your amazing family, it's a powerful investment.
To find special ways you can treat yourself, check out these fun and pampering ways to while away your day. Tell your friends. Sometimes, experiences like this are more fun when you share them.
Body Freedom Urban Day Spa Retreat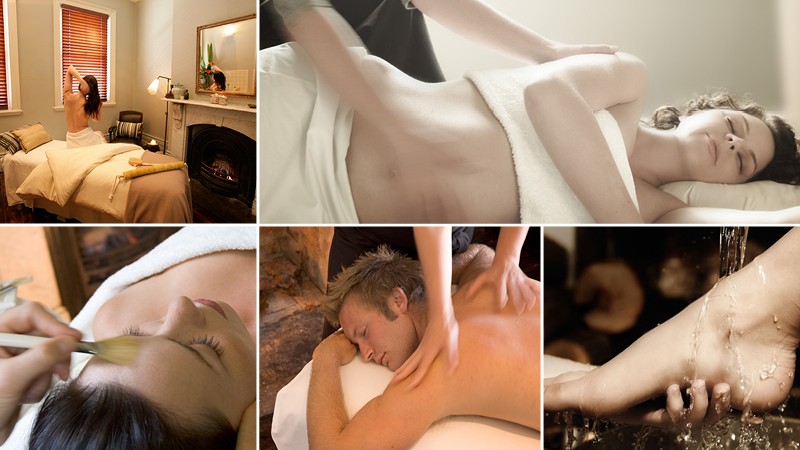 Do you dream of being pampered – in a world where deadlines disappear, the sound of squawky children is replaced by soothing silence and a range of therapeutic and nurturing treatments focus on everything from your feet to your follicles?
Ahhhhh….
The whole day package here is perfect for school hours-friendly rejuvenation. Think 5.5 hours of pure you-centred bliss that includes a foot bath (complete with champagne, if bubbles make you smile), body scrub and wrap, indulgent organic facial, hair and scalp treatment, full body massage, lunch or snack, pedicure and manicure.
You know you deserve it…
Other treatments range from 45-minutes to 3 or 4 hours.
What You Need To Know
Massage and Facial ($90 minutes) – $175
The Men's Retreat (90 minutes) – $195
Mum To Be (2 hours) – $260
The Meaning of Indulgence (3 hours) – $350
Whole Day Package – $600
Phone: 9696 4584
Address: 392 Clarendon Street, South Melbourne
Opening hours:
Monday – Friday 10am – late
Saturday 9am – 6pm
More information: visit the website – http://www.bodyfreedomdayspa.com.au
Peninsula Hot Springs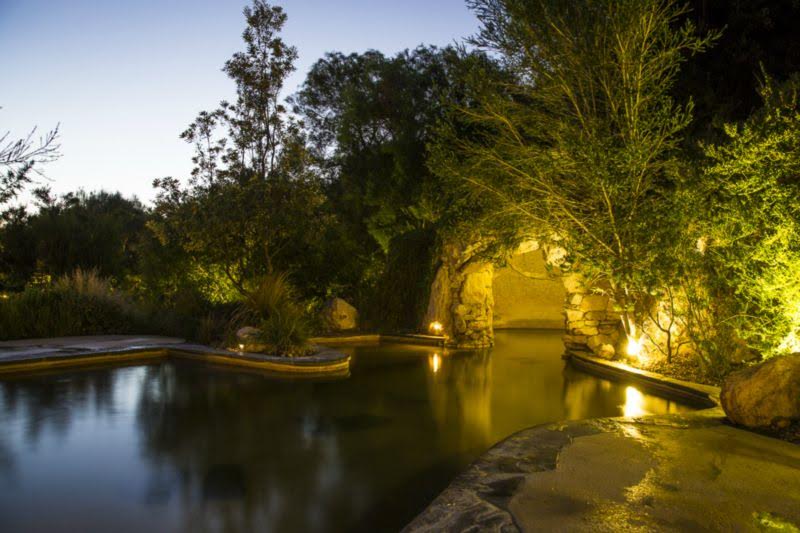 The trip to the Mornington Peninsula is a beautiful drive – and made more special when you know you can soak in the waters at this unique spot.
It's social bathing, so choose your time wisely. School holidays may not offer you the calm you crave but during weekday hours, expect less people and more quiet to enjoy.
Bathing in bio-carbonate-rich water is supposedly great for good health – helping improve your sluggish circulation. Thermal therapy from bathing in the hot waters here are also a fun way to help detox – both in body and in mind.
A range of treatment packages on offer can take you from a brief stay to a full day of decadent looking after.
It's a perfect gift idea for a busy mum you know – or start dropping the pre-Mother's Day hint early for the reward you've been waiting for.
What You Need To Know
Phone: 5950 8777
Address: 30 Springs Lane, Fingal
Opening hours: 7 days a week, from 7:30am – 10pm
Make sure you book ahead – they can get busy.
Phone reservations are open 8.45am – 6pm Monday – Friday and 8:45am – 5pm Saturday and Sunday
More information: visit the website – http://www.peninsulahotsprings.com
Stunt Driving Wild Ride Passenger Experience
For some people, adding some fun into a dull routine might not be about slowing down for a spa treatment. Adding some adventure to your life might be the boost you need to launch back into the real world with new and improved focus.
How about sliding along a racetrack on two wheels?
If that sounds fun, try this 1-hour experience at Sandown Raceway.
You can book it through gift experience legends, Red Balloon (or look for other nail-biting adventure experiences including scuba-diving, sky-diving or hot air ballooning packages.
Book through Red Balloon: https://www.redballoon.com.au/product/driving-experiences/driver-training/wild-ride-stunt-driving
Price: $100 for a one-hour experience
More information: visit the Red Balloon website – https://www.redballoon.com.au
Chocoholic Tours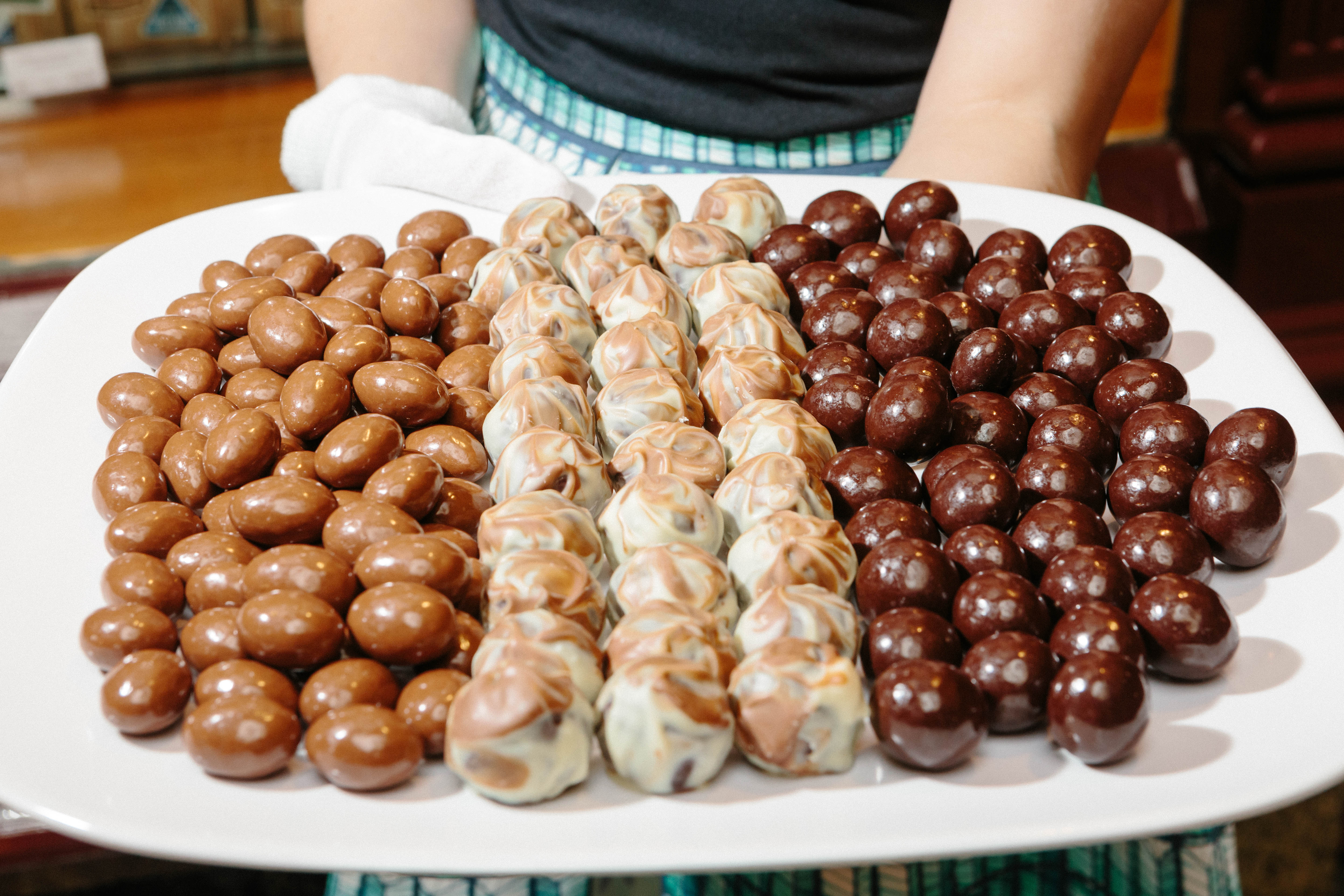 Haigh's Chocolate in the Royal Arcade. One of the stops on the Chocoholic Tours, Melbourne. Photos by Teagan Glenane
The sweet side of Melbourne is yours to explore if you've got a spare couple of hours to traipse around the finest dessert and chocolate venues in the inner-city – or, run away for the whole day on a Yarra Valley Chocolate and Winery Tour. This 8-hour day starts at 7.45am and takes you on a journey to the gorgeous scenery and incredible flavours of these rolling green hills.
The few locations you take in on the tour take you from delectable chocolate and coffee, followed by cider sampling, strawberry liquors, a picnic lunch, Italian anti-pasto and accompanying wines – plus a comfortable seat on a coach to chauffer you through your experience.
What You Need To Know
Phone: 1300 915 566
Price: $129 per person
Other shorter walking tours starts are $99 per adult/$49 per child for 2.5 hours.
More information: visit the website – http://www.chocoholictours.com.au